2018 Flooring Trends: 6 Rising Styles from The International Surface Event
In our experience, floors can be overlooked as an interior design element. Happy with single-tone hardwood, white tile, or wall to wall carpet, homeowners (and designers) often forget that their floors can be just as artistic and eye-catching as the rest of the room.
This was evident at the 2018 International Surface Event (TISE) in Las Vegas. After viewing dozens of exhibits and attending educational sessions, one thing became very clear to us: 2018's flooring trends are meant to grab attention.
If you want to create beautiful floors in your home that stand out, check out these seven 2018 flooring trends we saw from the floors of TISE down below.
1. Mixed Wood
Traditionally, hardwood floors are made up of one, consistent wood type and tone for an entire space. However, more and more homeowners are looking to mix things up by covering their floors with a variety of hardwood styles, textures, and colors. Through these mixed tones and textures, the floor instantly grabs attention to the different planks instead of letting the eye focus on the room's décor. This flooring trend also really stands out when using a variety of plank sizes or a parquet style.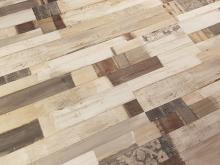 2. Mosaic Messages
Too often, our eyes are drawn to walls, light fixtures, and furniture, causing a beautiful floor to go unnoticed. To correct this and bring some much-needed attention to their floors, many homeowners are creating tile mosaics that spell fun messages. For example, your kitchen floor could say, "smells like love." Or, your bathroom might have, "Caution: Wet Floor." These messages are a fun, creative way to bring some of your personality or humor to a variety of rooms.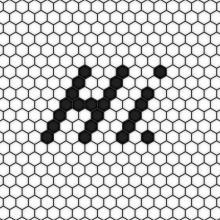 3. Futuristic Contrasts
The future serves as inspiration for many upcoming interior design trends, including mixed metals, bold colors, and more. When it comes to your floors, using rows of both light and dark tile, wood, or porcelain create a stark, futuristic contrast that's pleasing to the eye. If you're not into the look of having set rows of dark and light flooring, most marbles naturally create a deep contrast. For example, black marble with gold veins contrast nicely and give off space-like vibes.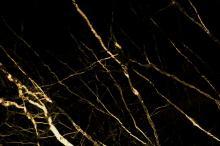 4. Sustainability
Continuing on from last fall's flooring trends, sustainability continues to be an area of focus for interior designers and homeowners. While you might think that sustainability limits your flooring options, there are several ways you can achieve a sustainable floor. Sustainability doesn't mean you need to go all in on reclaimed wood. Instead, you can use recycled plastic bottle rugs, cork flooring, or bamboo for a more environmentally friendly space that isn't as costly as reclaimed barn wood.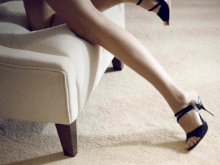 5. Geometric Shapes
Another way designers are catching eyes and creating artistic floors is through geometric patterns and shapes. Already we're seeing wood panels and tiles that are cut in special shapes and laid in a unique way that is pleasing to the eye. For example, the diamond-shaped tile shown below was laid specifically to create a hypnotic illusion. Naturally, your eye can't look away once it's been hooked.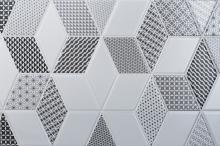 6. Terrazzo Flooring
Vinyl and linoleum floors are common flooring choices, but what if you want an upgrade? Terrazzo flooring is the perfect choice if you want to replace your home's linoleum or vinyl floors. Comprised of stone chips (usually of marble) embedded in concrete, terrazzo is less expensive than its marble parent, making for a more affordable and colorful option. Plus, the terrazzo look is wholly unique, giving your floors some extra flair.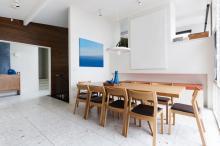 Feeling Trendy?
The 2018 flooring trends above can make your home's floors more of a centerpiece instead of an afterthought. Interested in more interior design or flooring trends? Check out these fall flooring trends and 2018 interior design trends from the experts.

Sign Up and Save 10%
No, Thanks