32 Interior Designers You Need to Follow on Pinterest (Part 1)
Unless you've been avoiding the internet for the last decade, you've probably heard of Pinterest. As one of the few image-based social media applications, Pinterest is a powerful discovery tool for a variety of things from travel and food to fashion and design and everything in between. It's the perfect resource for people looking for the next trip to take, which gift to buy a loved one, the next recipe you want to try, and even how you want to design your home.
If you're struggling for interior design ideas or want to stay up to date on the latest interior design trends, Pinterest is the perfect place to go. And to get the best ideas from people who really know what they're talking about, here are 32 interior designers you need to follow on Pinterest.
1. Alex Kalita
Alex Kalita of Common Bond Design, a mother-daughter interior design firm, has everything you might need to design your home from boards on bath accessories to art you can hang on your walls. In fact, Alex's Pinterest page has 100 boards of inspiration for you to browse through.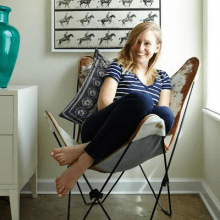 2. Caroline Cardone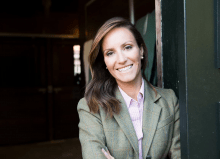 Top Rail Interiors, created by founder Caroline Cardone, focuses on marrying interior design and architecture into one, impressive home. With boards that are organized by room type, Caroline's Pinterest is easy to navigate, making it quick to find the perfect design inspiration.
3. Denise Sabia
As an expert house flipper, DIYer, and designer, Denise Sabia of The Painted Home has an endless supply of Pins that you can sort through to find a million ideas. Plus, as the design coordinator for DIY Network's Stone House Revival, you can see what inspires Denise's design style.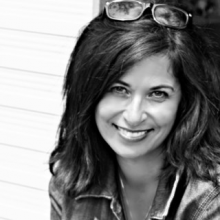 4. Amber Lewis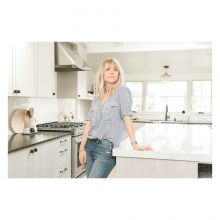 Amber Lewis of Amber Interiors is a master of Pinterest with nearly 70,000 followers watching her every pin. Her boards are highly organized into different design styles, room types, colors, and more to make sure that whatever you're looking for, there is something that will spark an idea.
5. Tobi Fairley
The self-described "mom, designer, business consultant, blogger, travel lover, Chanel girl, razorback fan and yogi who loves to cook!" has countless boards and pins filled with interior design inspiration, but also lifestyle inspiration. With her own design firm, Tobi Fairley & Associates, Tobi's Pinterest has real updates from her projects, which are our favorite boards of hers to follow.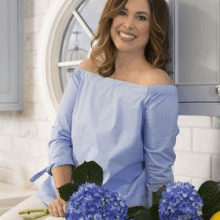 6. Ron Marvin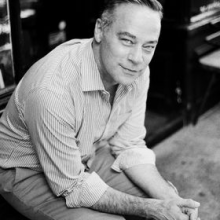 A residential interior design expert, Ron Marvin of Ron Marvin Design works hard to create tailored, classic homes. On his Pinterest, Ron focuses on adding the products and spaces that give him inspiration, so you can try and recreate his looks within your own home.
7. J. Banks Design
Focusing on high-end resort décor and interior design, J. Banks Design has pins that showcase their timeless, stylish, and livable interior design projects. Our favorite part about their Pinterest is that they have hundreds of pins highlighting their commercial, international, and other projects so you can see exactly how they create classic, high-end hospitality spaces.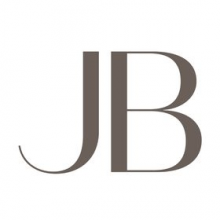 8. Rebekah Zaveloff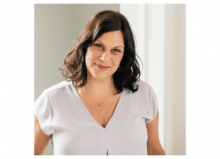 Rebekah Zaveloff of KitchenLab Design, has dozens of boards filled with her favorite things, rooms, renovations, art, decorations, and more. Need ideas for kitchen or bathroom hardware? Rebekah has you covered with creative fixtures, handles, faucets, and more.
9. Martin Raffone
From the micro to the macro, Martin Raffone's Pinterest has boards showcasing both broad, creative architecture and minute, high-quality details. In addition to sharing his personal inspirations on Pinterest, Martin also shared his own work from Martin Raffone Interior Design. Martin also has a Moroccan-inspired design collection, maisonLAB, that he also pins frequently and is a good source of exotic décor.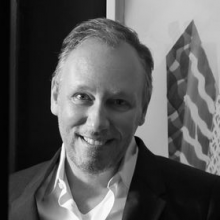 10. Brad Ford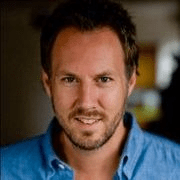 Brad Ford's Pinterest is filled with clean, sleek, impressive furnishings, spaces, and décor. If you want ideas that that are a little out-of-the-box, Brad's inspiration boards are filled with innovative products and ideas that could make for an eye-catching design. One thing we love about Brad's boards is that they are all true to his style of clean, contemporary design, making his page a go-to for modern ideas.
11. Caitlin Moran
Having created her own interior design firm, Caitlin Moran Interiors, using inspiration from her worldly experiences, Caitlin's Pinterest is a diverse collection of colors, styles, décor, and more. But to help you sift through all of these diverse ideas, Caitlin organized her boards into room type, so you can quickly find ideas for your design projects.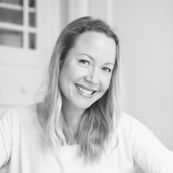 12. Marie Flanigan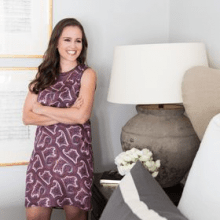 With nearly 2,000 pins of innovative interior design, beautiful furniture, and creative color palettes, there's plenty to fall in love with on Marie Flanigan's Pinterest. While there's plenty of inspiration on Marie's page, our favorite thing she did was organize her boards by action. For example, "Arrive," "Dine," "Live," and "Dress," are all boards that focus on designing front entryways, dining rooms, living rooms, and closets.
13. Stephanie Woodmansee
A colorful collection of decorations, furniture, bedding, and spaces, Stephanie Woodmansee's Pinterest is a great person to follow for creative uses of color in interior design. She's also one of the most active pinners on this list with nearly 9,000 pins to pull inspiration from. We love following her not only for the interior design ideas, but also for her pins on architecture, travel, textiles, art, and food. And with so many pins, Stephanie somehow manages to put them all into organized boards.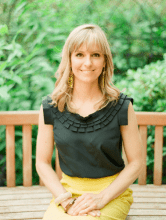 14. Kerrie Kelly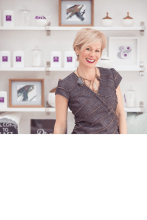 Kerrie Kelly of Kerry Kelly Design Lab (KKDL), uses her Pinterest page to share her portfolio and impressive design projects. It's really fun to browse through each of her portfolio boards to see what she's accomplished and how she tackles each design project. Beyond the portfolio boards, Kerrie also has "trendwatch" boards that highlight the many upcoming trends in the interior design and decorating world.
15. Cullman & Kravis
Cullman & Kravis, an interior design firm, has a Pinterest page that is filled with inspiration based on interior design styles. For example, they have boards on mountain resorts, New York style apartments, coastal living, outdoor spaces, and more.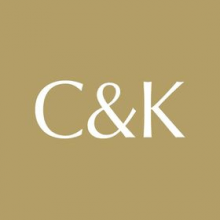 16. Joanna Jones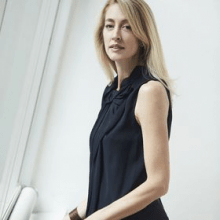 Joanna Jones of J. Jones Design manages a Pinterest page that is complete with natural design elements, greenery, artful accessories, and beautiful décor. Our favorite board of Joanna's though is her "Kitchen: Design + Storage" because it is filled with innovative ideas for kitchens that might lack sufficient cabinet or pantry space. After all, who doesn't want more space in their kitchen?
Stay Tuned for Part 2
The interior designers above can offer a wealth of inspiration to fuel your future design projects. However, you may have noticed that this article only shared 16 interior designers, and not the promised 32. But, don't worry – there's a part 2 coming soon!
For more interior design tips, creative ways to use natural fiber area rugs, and information on our latest sales, don't forget to follow us on Pinterest as well.

Sign Up and Save 10%
No, Thanks