5 Pieces of Custom Home Decor That You Need in Your Home
5 Pieces of Custom Home Decor That You Need in Your Home
Custom decor is a great way to add personality to a room and ensure that you're getting the perfect item. However, many homeowners think custom options are expensive and tend to avoid them. To help you find those custom home decor items that are still affordable, look at our favorites
Custom decor, whether it's monogrammed towels, custom artwork, or a photo wall, is a great way to add personality to a room. It's also one of the best ways to make sure that what you have in your home is exactly what you want.
However, many homeowners mistake "custom" as synonymous for "expensive" and shy away from purchasing those custom solutions and items for their home. Contrary to their beliefs, not everything that's custom made takes a crazy investment. In fact, there are a lot of custom decor options out there that won't add several zeros onto your interior design project budget.
To help you find those custom home decor items that can help you personalize your space without costing an arm and a leg, check out our favorite custom pieces down below.
1. Area Rugs
One of the big appeals to custom decor is that they can be made to fit your exact dimensions. Not every home is created equal, so sometimes the standard factory-made products are either too big, too small, or just don't fit. This happens frequently with area rugs as many manufacturers only produce rectangular rugs that come in standard sizes like 6x9, 10x14, and others.
While we may be a little biased, creating custom area rugs is a great option not only because they can be made to the exact size you want, but also the exact shape. If you have an angled wall or a fireplace, finding the right rug becomes easy as the area rug can have clipped corners or cutouts to ensure that your rug is the perfect fit.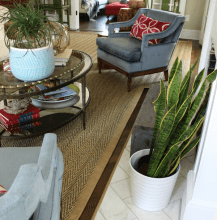 2. Hardware
When it comes to your kitchen and bathroom decor, space becomes all the more valuable. Because kitchens and bathrooms have a lot of accessories that need a place to live, homeowners typically struggle to store them in an organized way. Too often, countertops and cabinets become cluttered with appliances.
Luckily, custom cabinet hardware can help you maximize your space with special drawers, hinges, and cabinets that provide organized storage for your kitchen or bathroom. And with cabinets that can hold plenty of contents, your counters will also be less cluttered with gadgets and tools. Plus, you can also find custom glass or metal knobs or handles that add pops of color or personality.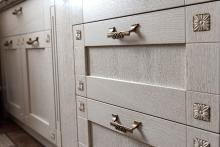 3. Feature Walls
Interior design is a way of expressing your personality and style. It's a reflection of you and your family. This is part of why we decorate our homes with family portraits, favorite artwork, and different mementos. It gives your guests a taste of your personality and experiences.
To show off your personality, feature walls are a great way to create an eye-catching personal statement but also help fill in empty walls. Feature walls can come in the form of photos, plants, or collections. And because your walls could need a host of frames or items to fill up the space, creating a custom feature wall ensures that the void is filled.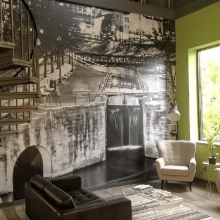 4. Window Treatments
There are countless types of windows that have a wide range of sizes. From bay windows to picture windows, there could be several types of windows that were used to construct your home. And because they can be installed as a single window or several, this can create a large grouping of windows that become hard to cover.
Due to the range of sizes you might need for your window treatments, and the type of treatment you might want, custom is the way to go for blinds, shades, drapes, shutters, and other window treatments. By going with a custom solution, you can guarantee that your treatments are the right color and size, bringing the room together and protecting your home from the sun's rays.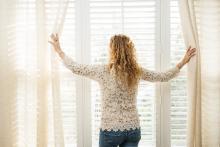 5. Light Fixtures
Light fixtures aren't typically thought of as a statement piece of design. However, as the center of light in a room, they get plenty of attention. And while you can find plenty of awesome light fixtures at a lighting store, a custom option ensures that you don't have to settle for something that's close to what you want.
Creating a custom light fixture is the best way to get a light fixture that is completely unique and is exactly what you're looking for. With a custom option, you can get the perfect ceiling plate, cord, bulb, lamps, sockets, and more for your light fixtures, helping to create a fixture that complements the rest of the room's design.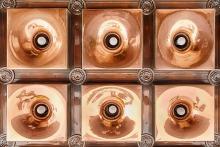 Complete Your Interior Design Vision
Custom home decor is important for completing your interior design vision and adding personality to your home. From custom area rugs to window treatments, there are plenty of opportunities to get custom decor that is the perfect fit for your home.
Thinking about getting a custom rug? Here are five things you need to consider beforehand.

Sign Up and Save 10%
No, Thanks