Bring Beauty To Any Hotel Room With A Natural Fiber Rug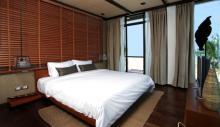 When it comes to decorating your hotel, it's essential to create a space that is soothing and stylish. Guests who book a room at your hotel want to take a break from the daily grind, even if it's just for a night. The question, then, is how do you design a room that is both relaxing and sophisticated? Try decorating the room with a rug. 
Natural-fiber rugs, like sisal and jute, are elegant with their neutral tones and subtle designs. They go perfectly with a wide range of color schemes, decors and styles, which means you can use a natural-fiber rug no matter how many times you change up the interior design of your hotel. 
Not only are they stylish, sisal rugs are also a great way to create a soothing space. Because they are never over-the-top and do not feature bright colors, natural-fiber rugs can give any environment a more peaceful vibe.
Try placing a large area rug underneath the bed or set down a small rug near the door to design a welcoming entrance. Natural-fiber rugs offer an affordable and simple way to enhance the elegance in your hotel, and guests will leave impressed with the interior's five-star look.  

Sign Up and Save 10%
No, Thanks