Flea Market Chic Marries Up with the Raw and Refined Trend
Make your home an exciting juxtaposition of high-tech style and well-worn, well-loved classics with the Raw and Refined trend created by Stephanie Coffaro, Interior Architect. Stephanie developed this compelling interior design approach to allow more freedom to make spaces both meaningful and beautiful. Find out more about her work in Creating Sanctuary: A Conversation with Stephanie Coffaro. "It's really about making the old new again," she explains. "But there's also important personalization and storytelling elements. For instance, you go to a flea market and see a beautiful chair, but it needs to be completely refinished, yet its structure and bones have so much potential. This give you an opportunity to interpret the piece in your own way. So, it is with the raw and refined trend, it's not cookie-cutter and mass-manufactured. It provides the opportunity for you to make your space uniquely your own."
Here's how Stephanie advises embracing this trend that celebrates both old and new:
Combine high polish with rough, gritty textured surfaces and materials. "Think peeling paint and plaster on a wall coupled with a modern sleek couch," she explains. "Or a raw floor with beautiful brass or gold detail."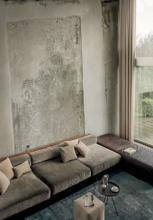 Unite flea-market finds with traditional elements. "Pick up a flea market piece of furniture and give it a great update with metal such as gold or antique finishes," she explains. "Focus on pieces with handcrafted elements that show it wasn't mass produced on a machine."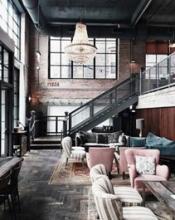 Mix and match vintage with modern. "If your home has traditional architecture, add interest with a modern light fixture," advises Stephanie. "Opposing design style may seem counter-intuitive, but when you bring contrasting elements together, there's interesting, eclectic visual impact."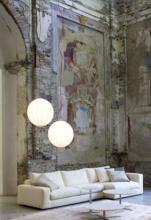 The timeless style of natural fiber rugs plays well with the Raw and Refined trend whether it stands alone or layered. Create your own by selecting from a spectrum of textures, colors, borders and more to highlight either polished style or a more bohemian edge.
Save

Sign Up and Save 10%
No, Thanks