How to Pick the Perfect Winter Outdoor Rug for Your Home
Winter is here. And while this joyful season is filled with family, friends, feasts, and festivities, it's also hallmarked by salt, sleet, slush, and snow.
Whether you're expecting a couple weeks of high traffic over the holidays or you're constantly coming and going from your home, you need a winter-proof outdoor rug that can stand up to the harsh elements and help keep messy wintery mixes off your mudroom floor.
Choosing the right winter outdoor rug comes down to focusing on a few key details. Below are our rules of thumb for making the right choice.
3 Rules for Choosing The Perfect Winter Outdoor Rug
Rule #1: Pick a Rug Designed for Outdoor Durability to Minimize Indoor Messes
Your outdoor rug has to pull triple duty in the winter:
It needs to be able to handle a range of weather conditions, from rain to sleeting snow to mud. 

It needs to be strong enough to hold up to scuffing and rubbing from heavy foot traffic. 

And it needs to be absorbent enough to keep you or your guests from tracking messes into the house.
How do you find it all? We suggest choosing a rug that can withstand moisture without a risk of growing mold or mildew—and 100% polypropylene rugs and new polysilk rugs fit the bill because they're designed with durability in mind.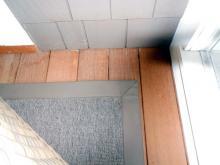 Rule #2: Choose an Outdoor Rug That's Easy to Clean
Unsurprisingly, in order for your outdoor winter rug to do its job, it needs to be regularly cleaned and cleared of debris it's keeping from entering your home. But how do you efficiently clean a rug in the winter?
It starts by choosing a rug made from an easy to clean material. And as it so happens, the aforementioned polypropylene rug is a perfect match here. In fact, polypropylene rugs can be hosed off with water. In addition, mild soap can be used if your rug is really dirty.
Read more about how to clean polypropylene rugs.
Rule #3: Choose a Rug that Complements Your Home's Unique Style & Layout
Your outdoor rug can be more than a functional foot duster. It can be an extension of your home's design aesthetic. 
When it comes to style, fabrics such as polypropylene and polysilk are made to be fade resistant, which means your rug maintains its color and brilliance year-round. Furthermore, you can create a custom outdoor winter rug that features a fun pattern or colored border to match your style.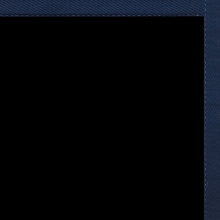 Photo: Islands Indoor/Outdoor Rug
When it comes to finding a winter rug to fit the dimensions of your home's entry points, whether you have a grand porch with double doors or a small stoop with a single entry point, this is also where custom outdoor winter rug options come in handy. 
Whether you need something large, small, or oddly shaped, it's simple to create a custom rug for your winter outdoor rug needs. All you need to do is:
Choose your material, size, shape, and color.

Customize it your way.

And order.
Finding a Winter Outdoor Rug is as Easy as 1-2-3
If you're on the hunt for an outdoor winter rug, remember to look for a rug that is: 1) Designed for outdoor durability, 2) Made from an easy to clean and maintain material, 3) Matched for your home's unique design aesthetic and layout.
Ready to get started? Check out our selection of customizable outdoor rugs.

Sign Up and Save 10%
No, Thanks