See Us On The Nate Berkus Show - Nov. 22nd
The Nate Berkus Show on FOX, www.thenateshow.com, has chosen one of our rugs for it's upcoming show featuring products "Made in the USA"!!  Each one of our rugs is made to order in our state-of-the-art workroom located in Minnesota.  This is why you can choose your size, shape, style, color, binding and binding color and we'll make it just for you!
Watch the show Tuesday, November 22nd on FOX.  We will be watching and updating everyone once it airs.
The rug to be shown is: Khaki Brasilia Sisal serged to match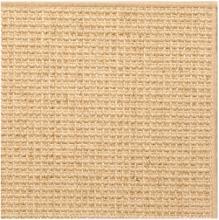 Sign Up and Save 10%
No, Thanks