Sign up for Sisal Rug's Designer Discount Program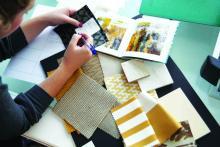 As an interior designer, it can be challenging to satisfy both your client's budget and his or her high-quality taste. But it's not impossible. In fact, when you shop at Sisal Rugs, finding great deals is easy! We make our reasonably priced products even more affordable for designers with the Designer Discount Program. As a member of this program, you'll enjoy exclusive trading pricing and service for any project, large and small. 
Designers love decorating spaces with our natural-fiber rugs because we make quality style a priority. Browse the selection of various natural-fiber rugs, ranging from sisal to jute. These rugs feature neutral colors for a sophisticated look and have a textured appearance to enhance the visual excitement in any room. With custom sizing and shapes, you can find the perfect rug for any room in your client's home or business. 
If you're decorating an outdoor area or a high-moisture area like the basement or bathroom, browse through our selection of polypropylene rugs. These indoor/outdoor rugs provide a natural look but are made with olefin fibers to handle environmental conditions, such as water and sunlight. 
No one understands the importance of quality and style better than an interior designer. Sign up for the Designer Discount Program today for great deals on our natural-fiber rugs so you can use any of our beautiful rugs to create stunning spaces on a budget. 

Sign Up and Save 10%
No, Thanks