Tips for Buying a Natural Fiber Rug
Natural fiber rugs are popular décor items because of their simple design, affordable cost and versatile function. But not all rugs are the same. They vary in size, texture, color and durability. If you're in the market for a natural fiber rug, keep these three tips in mind during the buying process.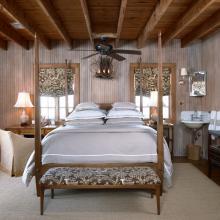 Consider location
The kind of rug you buy will largely depend on where you plan to put the rug and the amount of foot traffic it will see. Areas with heavy traffic, like hallways, entryways and kitchens, need a durable, thick-woven rug like sisal or seagrass. You can focus more on comfort than durability for low-traffic areas, such as bedrooms and guest rooms. Soft jute and sisal wool rugs are a good fit for these areas.
Determine the right size and shape
Once you know the location of the rug, search for the right size and shape. Large area rugs are common for the dining room or bedroom, smaller rugs are perfect for an entryway, and runners are ideal for hallways. Be careful with the standard sizes, however. They could be too big or too small for the space. Measure furniture and floor space ahead of time, and if the rug doesn't fit your needs, Sisal Rugs offers custom sizes.
Match décor in the room
Keep the décor of the room in mind when shopping. Although natural fiber rugs mostly have neutral colors and subtle designs, small color variations and texture can still make a difference. Take note of each rug's texture, pattern and color before buying, and make sure it will be a good fit for the room's design.
With these handy tips in mind, you can be more knowledgeable and efficient during the rug-buying process. In the end, you'll be able to bring home the perfect rug for your needs.

Sign Up and Save 10%
No, Thanks