The Top 5 Most Inexpensive Sisal Area Rugs
New couch. New ottoman. New end table. Redecorating can quickly add up. But not every new item has to break the bank. Whether you're giving your home a fresh new look and feel, or you're simply looking for a stylish new area rug, we have what you need to save big and accomplish your dream design. Uncover our five most inexpensive sisal area rugs below.
1. Brasilia Sisal Area Rugs
Brasilia sisal is a larger, heavier boucle weave, made of 100% natural-fiber sisal of the highest grade from Africa. Although brasilia sisal is a larger weave, it still maintains a thinner pile height, which makes it a great choice for a stylish area rug, rug runner, or wall-to-wall carpet. From bright and bold colors like honey and sienna, to muted tones such as ash and ebony, our selection of brasilia sisal will help you transform your home, office, or hospitality space.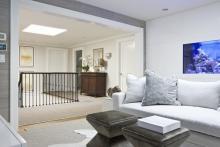 This brasilia sisal runner rug in ash adds texture and comfort to this stylish living space. Photo cred Akseizer Design Group 
Price: $7.97 per square foot
2. Arrow Sisal Area Rugs
Mixing patterns is one of the season's latest trends, and our inexpensive arrow sisal rugs help you make this style a reality in your home. Arrow sisal rugs are flat-woven in a trendy-yet-sophisticated chevron pattern. Our arrow sisal rugs are available in five neutral colors, that'll match any color scheme in any space. These rugs are made of 100% all-natural sisal and latex-backed.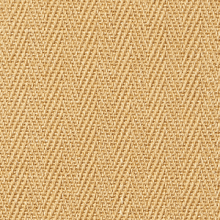 This arrow sisal rug in Friendly Tan adds color and texture to your home. 
Price: $8.07 per square foot
3. Boucle Sisal Area Rugs
Boucle sisal is one of our thinnest, tightest-woven sisal rugs, available in seven different colors your guests — and pets — will love! Boucle sisal is a classic weave made of the highest grade, 100% natural African sisal. Boucle's tight weave makes it durable and long-lasting. If you're on a budget, you'll love our boucle style — they're one of our most affordable sisal rugs!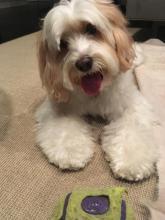 This pup loves this tight-woven boucle sisal rug in color sand.
 Price: $7.97 per square foot
4. Seagrass Area Rugs
Seagrass is smooth-to-the-touch, with a slight natural sheen — and it's one of our most cost-effective options. Seagrass is a durable, undyed natural-fiber choice you'll love in your home. It's undyed because seagrass naturally occurs in beautiful shades, like light brown and beige with a tinge of sage green. Thick seagrass creates a beautiful, long-lasting texture for a rug. It's also the most stain-resistant natural fiber in our line-up.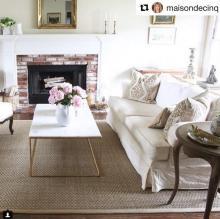 This springtime living room refresh centers around a gorgeous seagrass area rug in seabasket.
Price: $7.11 per square foot
5. Dorado Sisal Area Rugs
Dorado sisal area rugs are made of the highest quality sisal with the smallest and thinnest looped weave. Dorado sisal is great for living rooms, dining rooms, bedrooms, and hallways. Our selection of dorado sisal rugs is available in a variety of color tones — from neutral ashland to bold Turkish coffee. Dorado sisal gives you a great bang for your buck.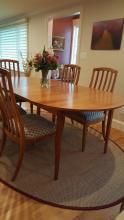 Make your dining room set pop on top of a custom, oval dorado sisal area rug.
Price: $8.52 per square foot
Shop Sisal, Save Money
Decorating with a sisal rug doesn't have to break the bank. With so many options to choose from, our collection of all-natural seagrass and sisal area rugs — from brasilia and boucle to arrow and dorado — you're sure to find an area rug in-style and on-budget. 
Add comfort, texture, and character to your home with one of the five, inexpensive sisal rug styles listed above. Bookmark our blog to stay up to date on our latest sales. And don't forget to follow us on Twitter, Pinterest, Facebook, or Instagram for live updates, as well.

Sign Up and Save 10%
No, Thanks