Why Designers Use Rugs as Wall Art (And Why You Should Join Them)
Centuries ago, beautiful tapestries and textiles were hung on castle walls. Partly for insulation, but also because the designs held beautiful woven patterns that would make a stone wall instantly interesting. 
Now, designers are bringing that trend back. Whether you're taking a walk around a design showroom, flipping through Better Homes and Gardens, or watching Love It, or List It on HGTV, you may start to see more and more designers opt to put rugs on walls as well as the floor. 
So, what gives? To find out why interior designers are hanging up rugs (and why you should try it, too), read all the reasons why down below.
They Introduce New Textures
Many of our homes' surfaces are smooth. From tile to drywall to hardwood floors, smooth is the texture that stands out. But all those smooth lines and surfaces make for a one-dimensional home. This lack of texture is what leads to design trends like shag carpet, rustic furniture, and wicker decor. 
Rugs are unique in that they can help bring that enhanced level of texture to both your floors and your walls. Because rugs can be made from a variety of textiles, they can also be made in varying levels of thickness, also known as the pile. 
For example, seagrass area rugs have a medium- to thick-pile and relaxed weaves, providing an exotic, thick texture. Whereas a wool area rug is low-pile and has a very intricate weave for more subtle notes of texture.
Pictured above: Our Lido Collection Wool Sisal Area Rug
They Make Plain Walls Pop
Paint is the most common wall surface in homes. It can handle humidity better and it doesn't require as much preparation when compared to wallpaper. And paint is a vital tool for any designer as it allows them to bring new colors into any given room as an added design element. However, paint is limited in the types of patterns it can create. 
While you can certainly try to paint patterns onto your walls to create additional visual interest, it can get hairy to tape out your pattern and not make a noticeable error. As a result, many homeowners (and some designers) simply stick to single color walls. But this creates a new problem: single color walls can look plain and boring. Hanging an area rug on those walls solves that problem. In fact, many area rugs now come in vibrant colors and distinct patterns, creating a big wow-factor for any room.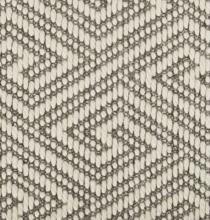 Like the above pattern for your own walls? Shop our Patterns Wool Sisal Collection and select the Key Dove color.
They Add Warmth and Depth
Neutral colors, like taupe, beige, white, and ivory, are the most common wall colors you'll find in homes. They make rooms appear larger, and they don't clash with other colors in the room and serve as a nice complement to most interior design styles. However, these colors can also feel cool and clinical. 
To warm up any white or neutral walls that may decorate your home, area rugs can provide plenty of warmth. Gold-tone area rugs are exceptional at this. For example, our Sun Sisal Collection is a classic weave that comes in several honeyed tones that tone-down cool white colors and introduce a warmer and more inviting color palette.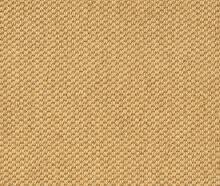 Cover Up Your Floors AND Your Walls
Area rugs aren't just for your feet. They're also for your eyes and they can be best seen and enjoyed when they're hung up on your home's many walls. Whether you want to hang one up in your living room, dining room, or guest bedroom, area rugs make for great additions that can spice up any room's decor. 
To hang a rug on your home's walls, you'll need one that's the right size. Check out our custom area rugs to get started.

Sign Up and Save 10%
No, Thanks