Confidently Purchase the Right Custom Rug for Your Home!
When selecting a Sisal Rug for your home, you want to be certain the one you choose meets all your needs. You can do just that with our free Try Before You Buy service.
Here's how it works:
You fill out a style profile telling us what you are looking for in a rug.
We send you six curated samples of sisal rugs we feel are the right fit.
You experiment with these samples in your home.
Once you pinpoint the perfect rug, you purchase it through our website, or simply give us a call.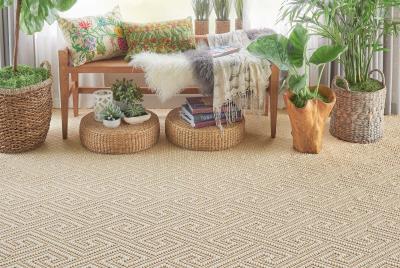 By using the service, you can confirm the feel, color, and quality of each rug in your home before purchasing. That way you can be sure you are spending your money wisely on a rug that satisfies your expectations and needs.
You've got nothing to lose since the service is free, so why wait? Get started right away by filling out the style profile below!  Already have a few colors in mind?  Leave us a comment with your Style Profile.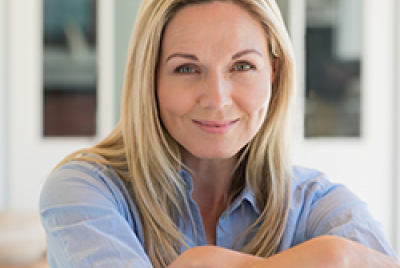 Meet Your Personal Interior Designer
Deb is a degreed Interior Designer. For several years, she ran her own design studio and, during her career, has gained specialized knowledge in flooring. At Sisal Rugs, Deb is the go-to resource for all things flooring related. She calls upon 23 years of experience working with customers in both homes and corporate environments to help them find the perfect custom rug for their settings.
The Sisal Rugs Direct Difference:
Rated First in Quality, Price, Delivery and Service
As a company in the flooring business since 1990, we pride ourselves on providing and continually adding to our extensive selection of the best-quality natural fiber area rugs. To ensure we satisfy every need, we also specialize in made-to-order rugs that you can order online or over the phone through one of our specialists. Because we ship these directly to you, we can offer these rugs at affordble prices, in custom sizes and non-traditional designs, and with rapid turnaround times. And we back all this up by delivering superior service that keeps our valued customers coming back for more.
Looking for Ideas? Find interior design inspiration on our blog.

Sign Up and Save 10%
No, Thanks