At Sisal Rugs Direct we understand that a rectangular rug just won't fit everyone's decorating needs. Therefore, we offer all our rugs in various geometric shapes and sizes.  It's our specialty.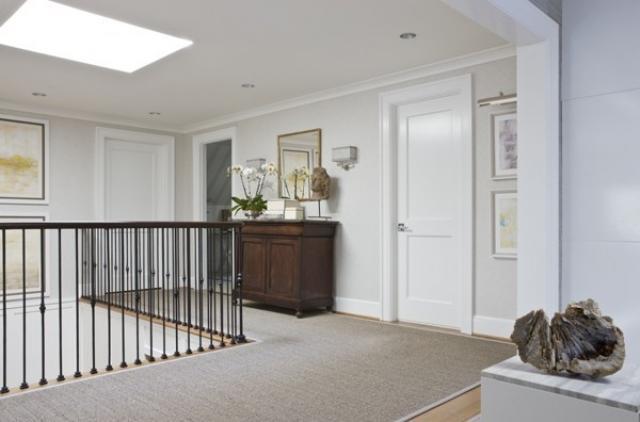 Custom Sized Area Rugs
All the rugs and runners Sisal Rugs Direct offers can be made in custom sizes. We can make any size rug with custom measurements cut to the inch. It does not matter if you need a small 2'4"x3'8" rug or a large 13'x50' custom rug, we are the one stop shop for all your natural fiber and indoor outdoor carpeting needs.
Many of our customers also need the rug's corners clipped or a section cut out for items like a fireplace or built-in bookshelves. If you need your rug specially cut into a custom shape, send us a diagram of the shape you need, and we will make the rug to your exact specifications. Our rug pads are also available in custom sizes to support your rug, regardless of its shape.
Custom Shaped Area Rugs
On our custom rug configurator, we offer hexagon rugs, oval rugs, round rugs, pentagon rugs, square and rectangle rugs. We have made it easy to order any of these pre-selected shapes just as you would a rectangular rug. Below are all the pre-selected shapes available to create yourself online.
If you do not see the shape that you need or have special considerations, we would be happy to make a custom shaped rug exactly the way you want it. We have over twenty years' experience making custom sized and shaped area rugs and can accommodate almost any request. We can even make L-shaped rugs, fireplace hearth cut outs and clipped corners for you! All we need is a diagram showing the various dimensions.
When creating your diagram please round all dimensions to the full inch and be sure to include the largest width and length of your rug. Keep in mind that most of our rug colors have a maximum width of 13' and length of 94' so your custom rug will need to fit within these dimensions. We do offer a few select rug colors up to 16'4" wide that can be viewed here should you need an extra large area rug.
Start Designing Your Custom Rug
Fill out the form below and include all of the rug information and a drawing of your rug.  We will respond by email with a quote.  Most quotes responded to within 24 hours, excluding weekends.  Let's make something great together!
Print one of our templates below or create your own.
You can download and print one of our premade templates below or hand draw your own. You can take a cellphone picture of your drawing or scan for an easy upload. Once your custom shape rug template is ready, upload it above after filling out the specifications of your rug.
Unsure how to draw your own diagram?
Take a look at the following examples for ideas.
Need some inspiration? Check out our recent blogs and photos of finished rugs below!

Sign Up and Save 10%
No, Thanks