Retail Rugs for Merchandising Decor
Area Rugs for Store Merchandising Decor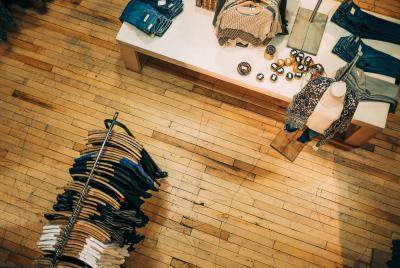 Rugs for Retail Stores and Merchandisers
At Sisal Rugs Direct, we've been trusted by countless retail stores and merchandisers with their flooring choices for over 20 years. Whether it's for a display, fitting room, or the main floor, we've helped some of the top retail brands with their store design. 
Research shows that the majority of customers make their purchase decisions while they are in the store, making the visual elements and presentation of your store important for influencing purchasing decisions. As such, merchandising is a critical component of success.
Regardless of the feeling you want to evoke within the display, department, or store, our natural fiber area rugs will complement your store's décor and interior design. And if you're looking for the most versatile and durable area rugs, our extensive collection of sisal, seagrass, wool sisal, jute, hemp, and outdoor-rated polypropylene rugs will surely hold up to the foot traffic in your stores. 
Interested in learning more? Request a quote for your project using the form below.
4 Reasons Why Your Retail Store Needs an Area Rug
Flooring brings a significant, yet often unnoticed, effect on how your customers perceive your retail store. For example, a neat or cluttered floor could compel a customer to make a purchase or leave an item on the shelves – directly impacting your bottom line. 
That is why flooring is an important piece of any retail merchandising strategy. And area rugs are one of the best options around as they improve visual merchandising, bring comfort and warmth to your floors, can be used to help define sections or departments of your store, and are durable and easy to clean.
#1 - Retail Rugs Help Visual Merchandising
Customers want to purchase products that are visually appealing. And using one of our premium natural fiber rugs for your displays, departments, or other areas of your store helps create a more attractive space. By using eye-catching and eye-pleasing design and layouts, more customers will come into your store and are also more likely to purchase something they see.
#2 - They're Durable and Easy to Clean
Natural fiber area rugs, made from materials like wool, sisal, jute, and more, are durable and easy to clean, meaning they can take the extreme levels of foot traffic your store may have. In fact, materials like wool and sisal have natural stain-resistant and water-resistant properties. In addition, our outdoor-rated polypropylene rugs are our toughest yet, making them perfect for stores that see more than their fair share of traffic.
#3 - They're Soft and Comfortable to Walk On
In addition to covering your store's floors and taking your visual merchandising up a notch, area rugs provide some cushion to the hardwood, cement, or stone floors of your shop. This is especially true for wool, wool sisal, and jute area rugs that are much softer than other natural fibers. However, with the right rug pad underneath, any area rug can become a comfortable haven for your customers' feet.
#4 - Retail Rugs Can Help Divide the Store
Area rugs can efficiently highlight some areas in your store and accentuate certain products as well. For example, if you have a new product you want to display, give it a place of prominence in your store and use an area rug to help define the space. If you want to divide your store into different departments or sections, retail rugs are excellent backdrops that can give customers the right impression.
Get a Quote for Your Stores
The right area rug in your retail store can definitely enhance your visual merchandising, bringing in more potential customers and driving them to purchase. 
For the best natural fiber area rugs that come in a wide range of colors, patterns, and styles, contact us at Sisal Rugs Direct. We'll work closely with you to help optimize your shopping experience and plan out your merchandising strategy.
A Few of Our Clients: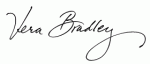 Sign Up and Save 10%
No, Thanks