3 Best Accessories To Extend The Life Of Your Natural-Fiber Rug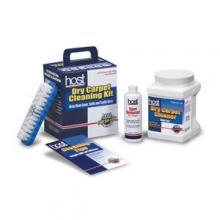 Natural-fiber rugs like sisal are durable and long-lasting, but that doesn't mean they're invincible. To preserve the quality of your rug and keep it looking great for years, it's essential that proper care is given. These three accessories are designed to extend the life of your rug and help you keep up with regular maintenance. 
1. A rug pad
Many rug owners assume rug pads are unnecessary and just an extra cost, but that is far from the truth. Rug pads not only help maintain the quality of your rug, but they also add comfort, improve safety and soften the sound of footsteps. 
2. Spray protector
Don't wait until it gets dirty to start caring for rug. Use a Sisal Life Spray Protector to repel water and help prevent spills from becoming stains. Simply spray your rug using the easy-to-use bottle and you're done!
Protecting sprays can reduce rug stains, but it won't completely eliminate them. When a stain occurs, use a dry cleaning kit, designed specifically for natural fiber rugs, to remove it. Wet-cleaning methods such as steam cleaning should never be used on a natural fiber rug. 

Sign Up and Save 10%
No, Thanks