32 Interior Designers You Need to Follow on Pinterest
 Unless you've been avoiding the internet for the last decade, you've probably heard of Pinterest. As one of the few image-based social media applications, Pinterest is a powerful discovery tool for a variety of things from travel and food to fashion and design and everything in between. It's the perfect resource for people looking for the next trip to take, which gift to buy a loved one, the next recipe you want to try, and even how you want to design your home.
Inspiration can come from anywhere and strike at any time. But if you've ever had a big design project, you know that it doesn't always come to you right away. Sometimes, inspiration runs dry and it takes some searching to get it back. Not to mention that it can be overwhelming or hard to picture in your head. This is where platforms like Pinterest come in handy, offering thousands of visual, creative ideas you can incorporate into your home. 
For interior design inspiration, trends, tips, and products that you can feel confident in, there are talented interior designers on Pinterest who constantly share their best ideas.
If you're struggling with interior design ideas or want to stay up to date on the latest interior design trends, Pinterest is the perfect place to go. And to get the best ideas from people who really know what they're talking about, here are 32 interior designers you need to follow on Pinterest.
1. Alex Kalita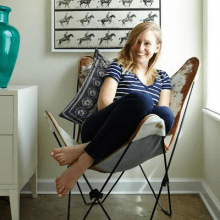 Alex Kalita of Common Bond Design, a mother-daughter interior design firm, has everything you might need to design your home from boards on bath accessories to art you can hang on your walls. In fact, Alex's Pinterest page has 100 boards of inspiration for you to browse through.
2. Caroline Cardone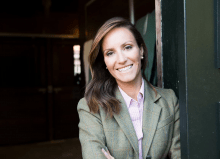 Top Rail Interiors, created by founder Caroline Cardone, focuses on marrying interior design and architecture into one, impressive home. With boards that are organized by room type, Caroline's Pinterest is easy to navigate, making it quick to find the perfect design inspiration.
3. Denise Sabia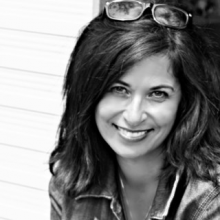 As an expert house flipper, DIYer, and designer, Denise Sabia of The Painted Home has an endless supply of Pins that you can sort through to find a million ideas. Plus, as the design coordinator for DIY Network's Stone House Revival, you can see what inspires Denise's design style.
4. Amber Lewis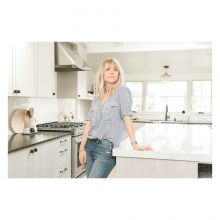 Amber Lewis of Amber Interiors is a master of Pinterest with nearly 70,000 followers watching her every pin. Her boards are highly organized into different design styles, room types, colors, and more to make sure that whatever you're looking for, there is something that will spark an idea.
5. Tobi Fairley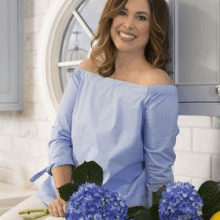 The self-described "mom, designer, business consultant, blogger, travel lover, Chanel girl, razorback fan and yogi who loves to cook!" has countless boards and pins filled with interior design inspiration, but also lifestyle inspiration. With her own design firm, Tobi Fairley & Associates, Tobi's Pinterest has real updates from her projects, which are our favorite boards of hers to follow.
6. Ron Marvin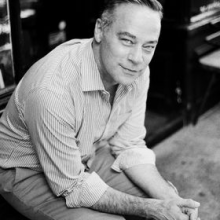 A residential interior design expert, Ron Marvin of Ron Marvin Design works hard to create tailored, classic homes. On his Pinterest, Ron focuses on adding the products and spaces that give him inspiration, so you can try and recreate his looks within your own home.
7. J. Banks Design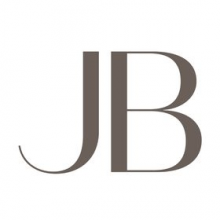 Focusing on high-end resort décor and interior design, J. Banks Design has pins that showcase their timeless, stylish, and livable interior design projects. Our favorite part about their Pinterest is that they have hundreds of pins highlighting their commercial, international, and other projects so you can see exactly how they create classic, high-end hospitality spaces.
8. Rebekah Zaveloff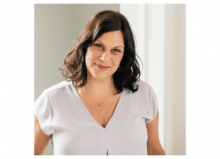 Rebekah Zaveloff of KitchenLab Design, has dozens of boards filled with her favorite things, rooms, renovations, art, decorations, and more. Need ideas for kitchen or bathroom hardware? Rebekah has you covered with creative fixtures, handles, faucets, and more.
9. Martin Raffone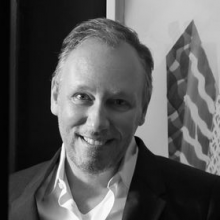 From the micro to the macro, Martin Raffone's Pinterest has boards showcasing both broad, creative architecture and minute, high-quality details. In addition to sharing his personal inspirations on Pinterest, Martin also shared his own work from Martin Raffone Interior Design. Martin also has a Moroccan-inspired design collection, maisonLAB, that he also pins frequently and is a good source of exotic décor.
10. Brad Ford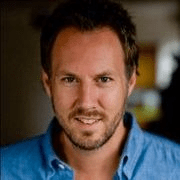 Brad Ford's Pinterest is filled with clean, sleek, impressive furnishings, spaces, and décor. If you want ideas that that are a little out-of-the-box, Brad's inspiration boards are filled with innovative products and ideas that could make for an eye-catching design. One thing we love about Brad's boards is that they are all true to his style of clean, contemporary design, making his page a go-to for modern ideas.
11. Caitlin Moran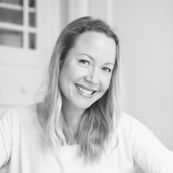 Having created her own interior design firm, Caitlin Moran Interiors, using inspiration from her worldly experiences, Caitlin's Pinterest is a diverse collection of colors, styles, décor, and more. But to help you sift through all of these diverse ideas, Caitlin organized her boards into room type, so you can quickly find ideas for your design projects.
12. Marie Flanigan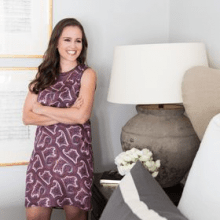 With nearly 2,000 pins of innovative interior design, beautiful furniture, and creative color palettes, there's plenty to fall in love with on Marie Flanigan's Pinterest. While there's plenty of inspiration on Marie's page, our favorite thing she did was organize her boards by action. For example, "Arrive," "Dine," "Live," and "Dress," are all boards that focus on designing front entryways, dining rooms, living rooms, and closets.
13. Stephanie Woodmansee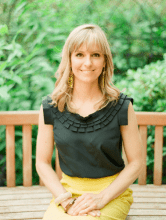 A colorful collection of decorations, furniture, bedding, and spaces, Stephanie Woodmansee's Pinterest is a great person to follow for creative uses of color in interior design. She's also one of the most active pinners on this list with nearly 9,000 pins to pull inspiration from. We love following her not only for interior design ideas, but also for her pins on architecture, travel, textiles, art, and food. And with so many pins, Stephanie somehow manages to put them all into organized boards.
14. Kerrie Kelly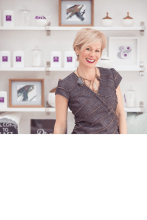 Kerrie Kelly of Kerry Kelly Design Lab (KKDL), uses her Pinterest page to share her portfolio and impressive design projects. It's really fun to browse through each of her portfolio boards to see what she's accomplished and how she tackles each design project. Beyond the portfolio boards, Kerrie also has "trendwatch" boards that highlight the many upcoming trends in the interior design and decorating world.
15. Cullman & Kravis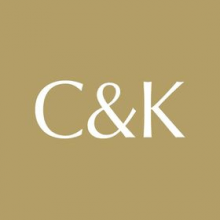 Cullman & Kravis, an interior design firm, has a Pinterest page that is filled with inspiration based on interior design styles. For example, they have boards on mountain resorts, New York style apartments, coastal living, outdoor spaces, and more.
16. Joanna Jones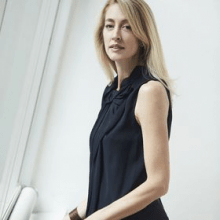 Joanna Jones of J. Jones Design manages a Pinterest page that is complete with natural design elements, greenery, artful accessories, and beautiful décor. Our favorite board of Joanna's though is her "Kitchen: Design + Storage" because it is filled with innovative ideas for kitchens that might lack sufficient cabinet or pantry space. After all, who doesn't want more space in their kitchen?
17. Stagetecture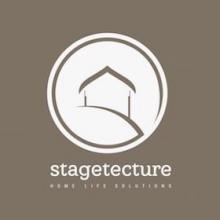 From interior design trends to DIY crafts, the Stagetecture Pinterest page is full of great ideas to spruce up your space. While there is plenty of interior design inspiration on their boards, there's also real estate, recipes, tutorials, and plenty of other pins to explore. It's part of why we love following them — there's always something unexpected. 
18. Tharon Anderson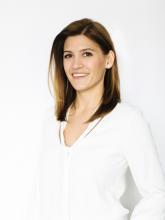 Tharon Anderson's Pinterest page makes it easy to find what you're looking for. Accessories. Art. Textiles. Hardware. Contrasting pillows. Tharon's boards have it all and are tightly organized with countless boards covering room, furniture, and function types. We also love that Tharon shares her favorite exteriors as well, showing her love for design on the inside and outside of homes.
19. Brett Helsham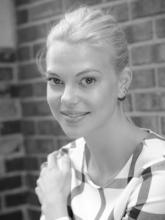 Interior design is a very visual expression of your personality. Brett Helsham's Pinterest uses visual inspirations from fashion, technology, landscapes and more to create bright, colorful boards that are full of character. In addition, Brett has plenty of boards from her own design projects including both commercial and residential renovations. 
20. Lorri Dyner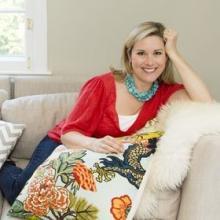 With over 4,000 pins all pertaining to interior design, Lorri Dyner is an avid Pinterest user providing you with endless ideas, products, and textures to fill your home with. But with so many pins, Lorri organizes them well with boards dedicated to specific topics like "Black & White Checkered Floors," "Bookshelves I Love," "Kate Spade Green," and more. 
21. Dorm Decor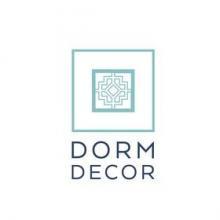 As the name would imply, Dorm Decor is an interior design firm focused on campus living. Dorm Decor is one of our favorite Pinterests because they offer creative and innovative interior design ideas that maximize floor and wall space better than anyone. This is helpful to both students and adults alike who might be tight on space and need to take full advantage of the floor space that is available to them. 
22. Megan Papworth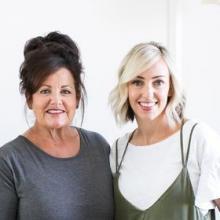 Even though she's only one-half of a mother-daughter interior design business, Megan Papworth's Pinterest has enough pins for the both of them. There are dozens of boards Megan has put together based on room function, furnishings, and fixtures, but our favorite board "Home Design & Decor Inspiration" is easily her most pinned. It's the perfect board to browse if you don't know what inspiration you're looking for. 
23. Christi Barbour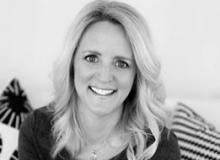 As an expression of yourself and your personal style, interior design inspiration doesn't only come from other homes. Christi Barbour celebrates that fact through her pins and boards. Drawing inspiration from travel, photography, fonts, quotes, and more, Christi's Pinterest is a smorgasbord of fun and thoughtful visuals.
24. Sheila Irwin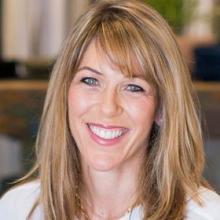 Sheila Irwin of Maison de Cinq has nearly 30,000 pins in total. Wow! When breaking those pins down into boards, you could browse thousands of inspiring kitchen, bathroom, bedroom and other room ideas. It's not all interior design, though. Sheila also makes a point to pin fun party decor, florals, and fashion as well. 
25. Liz Marie Galvin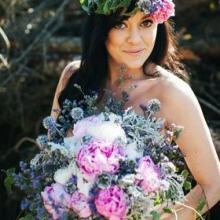 Because interior design is an expression of yourself, it's helpful to see what others use to express their personalities. Filled with fashion, makeup, recipes, DIY crafts, and — of course — interior design, Liz Marie Galvin's Pinterest is the perfect representation of her own style and personality. For example, her "Wish List" board is filled with the products, accessories, and furnishings she wants for her own collections. 
26. Harding & Company Design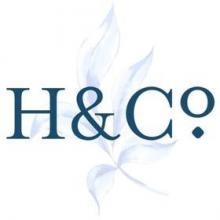 Two sisters, an interior design firm, and endless inspiration. That's what Harding & Company Design is made of. Featuring everything you could possibly need like paint, fabric, table, and fixture ideas, Abby and Katy Harding's pins are helpful and fun to look at. They also pin items that inspired their past projects from time to time, giving you an inside look into their process. If you want to see an example, check out their "Project - 30 Bradford" board.
27. Mark D. Sikes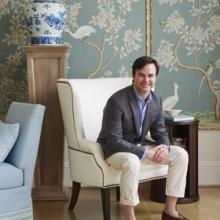 With over 67,000 followers, Mark D. Sikes has a Pinterest page that captures attention and delivers plenty of great ideas. But while you can find boards of interiors, Mark also shares pins of inspiring people, places, and things. With multiple sources of inspiration, his Pinterest provides hundreds of beautiful ideas you could bring into your home and your lifestyle. 
28. Jessica McIntyre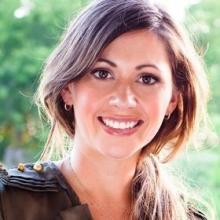 Looking at Jessica's Pinterest, you can tell that she uses the platform to inspire her own work. In fact, many of her boards are dedicated for pins that give her ideas for her own design projects. For example, her "JMI | Highland Park" board contains pins of color palettes, products, and decor that she used to inspire her Highland Park Classic design project.
29. Kim Armstrong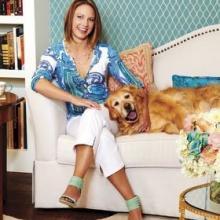 If you're looking for ideas for a colorful, bright space in your home, look no further than Kim Armstrong's Pinterest. Reflective of her own interior design style, Kim's pins and boards are full of colorfully curated spaces and renovations providing a vibrant array of great ideas. Browsing through, you'll find a lot of purples, blues, and pinks decorating her pins and boards. 
30. Cassandra LaValle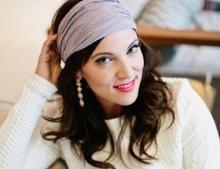 Cassandra LaValle, founder of coco kelley (a platform of curated ideas for interior design, parties, tabletops, travel, food, and fashion), has a Pinterest with an endless supply of beautiful, cool, and fresh pins. With interior design pins mixed in with fashion, travel, prints, and more there are several ways you can become inspired on Cassandra's page.
31. Christine Markatos Lowe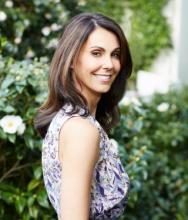 Our favorite part of Christine's Pinterest is that she has boards dedicated to different color palettes and color trends. From cerulean to vermillion, Christine has plenty of ways you can use those colors in your home, and you can find them all through her many pins and boards. 
32. Timothy Corrigan

Timothy Corrigan's Pinterest is filled with intricate, elegant spaces, offering new ideas and trends for your interior design and decorations. Sorted by room type and function, Timothy's page is also easy to navigate allowing you to browse for ideas based on the room(s) your looking to renovate or design. If you're looking for new products to add to your home, Timothy also shares his own collections and favorite things.
For more interior design tips, creative ways to use natural fiber area rugs, and information on our latest sales, don't forget to follow us on Pinterest as well.

Sign Up and Save 10%
No, Thanks