6 Cozy Winter Area Rugs for Your Home
Steaming cups of hot cocoa. Fuzzy socks and sweaters. Crackling fires and fluffy blankets. Comfy, cozy area rugs?
When winter strikes, having the perfect winter area rug beneath your feet will keep your toes toasty and your home warm, inviting, and stylish. What are your options? 
Below we share our top winter rug picks that blend style and cozy comfort.
Top Winter Area Rugs to Cozy Up Your Space
1. Playa Polysilk 
If you're looking for an area rug that combines softness and durability, the Playa Polysilk rug collection could be just the ticket.
Polysilk is a newer addition to our rug lineup. It's as soft as wool and as durable as polypropylene, which means you'll get the underfoot softness you're looking for to cozify your home as well as a rug that can stand the test of time. Playa Polysilk rugs are also incredibly easy to clean if muddy, snowy messes make their way into your home.
The added bonus? Polysilk rugs can be used indoors and outdoors. So, whether you're looking for a soft, durable welcome mat or a cushy living room rug, polysilk can fit the bill.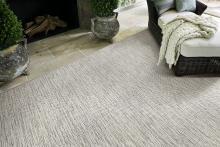 2. Bali Sisal Blend
If you're on the hunt for a rug that will not only be soft and long-lasting, but also easily match any design aesthetic, we highly recommend our Bali Sisal Blend Rugs—which blends both polysilk and natural sisal fibers.
The unique blend of two resilient fibers makes the Bali Sisal Blend Rug soft, moisture resistant, and easy to clean—making it perfect for high-traffic and spill-prone areas. And it's natural color palette make this style an easy complement to any home design and decor style.
3. Merino Wool Sisal 
It's hard to think about winter without thinking about wool. Wool is one of the most beloved natural fibers in the world: It's thick and oh-so-soft to the touch. And few wool rugs are as lovely as the Merino Wool Sisal Rug. 
Made with a thick weave that provides dense, warm cushioning, the Merino Wool Sisal Rug also comes in a variety of natural, adaptable colors to match your home's unique style. We especially recommend this rug for bedrooms, living rooms, and family rooms.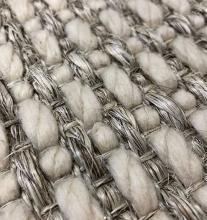 4. Lana Wool Sisal 
The Lana Wool Rug is one of our all-time favorites. Why? It's the softest rug in our wool sisal collection. The Lana Wool Rug's unique basket weave style—along with the tried and true blend of 55% wool and 45% sisal—is what gives this rug its incredible softness and strength.
Like all sisal rugs, this rug is anti-static and sound-absorbing, making it an especially great option for high-traffic areas like living rooms, dining rooms, or hallways.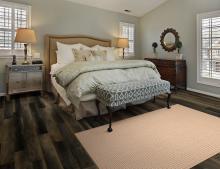 5. Trinidad Sisal 
If you prefer a rug with a larger boucle weave, the Trinidad Sisal Rug is a great option. Like all of our sisal rugs, this rug features a unique basket weave design and is durable, easy to clean and easy to match to any design and decor, and protects your feet from cold hardwood or laminate floors in the winter.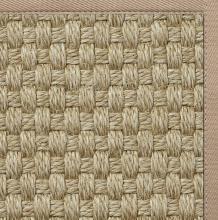 6. Moroccan Trellis Wool 
Moroccan rugs are popular, and for good reason. They offer color, dimension, and versatility to any space. If you want your rug to have an excess of style alongside comfort, the Moroccan Organic Trellis Wool Rug is for you. It has a stylish diamond pattern, the expected natural softness of wool, and is available in four different colors.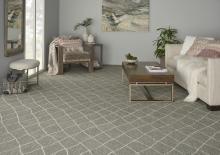 Cozy Up With the Right Winter Rug
Softness, durability, and style—you can find a winter area rug that has it all. Ready to create your winter rug? Get started here. Want to try before you buy? Fill out your style profile and we'll send you samples that we think will be a great fit.

Sign Up and Save 10%
No, Thanks