Kids' Room Design: 7 Cool and Creative Ideas Your Kids Will Love
Having to design a room for someone else is always a challenge, but designing a room for your child just might be the hardest of all. As any parent knows, kids have unique preferences that they're are not shy about sharing. However, those preferences aren't always the most stylish or timeless.
To help you create a kids' room that withstands the test of time and excites your kids, we gathered seven design and decoration ideas your kids will love.
1. Comfy, Magic Carpet
Kids frequently play on their hands and knees, making hardwood an uncomfortable flooring option for their bedrooms and playrooms. Protect your floors and give your kids a comfortable place to play by adding a fun carpet or rug to their room. Give them a rug they'll really enjoy by playing off of one of their favorite Disney movies like Aladdin. Soon to be a live action film, your kids will love a magic carpet of their own. Our own Key Dove style carpet has a fun exotic pattern that could fit the bill.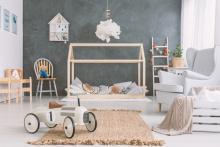 2. Decorative Toys
Every child has a set of favorite toys they refuse to let go of, even when they outgrow them. To make sure that your kids' toys have a special space in their room, use them as special wall and shelf decorations. This way your kids can enjoy and appreciate their toys long after they've stopped playing with them.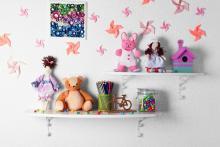 3. Bunk Beds and Trundles
Kids love bunk beds, they're fun to climb, easy to make forts out of, and make for exciting sleepovers. For parents, bunk beds provide endless entertainment for their children and offer an efficient use of space. If your child has their own room, try opting for a trundle bed instead. Trundles still make for fun and easy sleepovers, but have the added benefit of being able to be tucked away when not in use.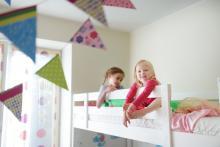 4. Creative Decals
Decals are a great way to add some fun and creative decorations to your child's room. The decals can be of almost anything, including flowers, trees, and animals. With decals you can create a whole landscape to decorate the room with. Plus, they're friendly for your walls and easy to take off. When your child's tastes inevitably change, just peel them off the walls and select a new set of decals to give the room a fresh look.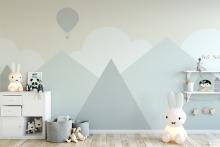 5. Fun Colors
Kids love all things colorful, bright, and intense. But that doesn't always make for the best wall color. Once you find a fun color that your child likes, try using it as the accent wall color so it doesn't overpower the whole room. If you think the color is still too much as an accent wall, incorporate their favorite color into their bedding, lamps, or chair.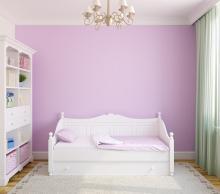 6. Animals
If your kid has a love of animals, use prints, furniture, and decorations that reflect their favorite animal or habitat. For example, if your kid loves safaris, a natural sisal or seagrass rug looks just like safari grass. In addition, you can highlight their favorite animals by decorating their shelves with figurines or stuffed animals.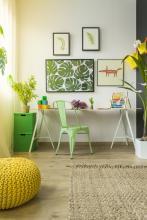 7. A Personal Connection
Whatever you do for their room, make sure you include your child's favorite things, hobbies, sports, and more to incorporate into their room. After all, they're the ones that will spend the most time in the room. For example, if your child or teen loves snowboarding, hang a snowboard or two on their walls. Including their personal preferences in the design will ensure that your kids fall in love with whatever you come up with.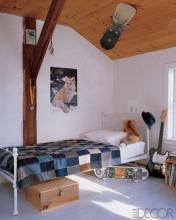 Need More Style Tips and Guides?
If you need more interior design inspiration, learn how to choose the best rug for your bedroom.

Sign Up and Save 10%
No, Thanks