Pretty, yet Sturdy: 4 Perfect Mudroom Rugs for Your Home
The name alone suggests that mudrooms must deal with a lot of spills and messes in their lifetime. It's an accurate assumption to make as the mudroom is the first point of entry into your home, welcoming not only you but also outdoor elements into your home.
Because of this, a rug is a necessity to protect your mudroom floors and pick up any dirt before it tracks into the rest of your home. This rug needs to be durable enough to stand up to boots and spills, but also easy to clean up of all of that dirt and grime. Contrary to popular belief, this doesn't mean that your mudroom rug needs to be a tough and ugly specimen.
What to Look For When Deciding to Buy a Mudroom Rug?
Rubber Backing or Rug Pad - Consider what type of flooring you have. Rubber-backed rugs have a tendency to discolor or marr floors that aren't tile. A rug pad, on the other hand, provides the benefit of a non-slip rug without staining, discoloring, or ruining the floor beneath it.

Color & Design - Some colors and designs look great by themselves, but stand out like a sore thumb when actually placed in your mudroom. It helps to take a picture of your mudroom and compare it to the rug you're considering to get an accurate estimate of how it will look in place.

Low Profile - Often forgotten during a rug purchase is the thickness of the rug compared to the profile of the door that opens onto it. Make sure to check the available height between the floor and the bottom of the door.

Fits Your Home Decor - The mudroom rug is the first step into the home; consider whether it fits with your existing decor. Is your home a cool spring or a hot summer? Does the rug's Southwestern motif happily mingle with your home's modern, minimalist look?  

Consider a Mudroom Runner - Runner rugs are long, narrow rugs, and are the perfect choice for mudrooms. Not only do they make an area look longer than it is, but they effortlessly protect your floors when mud is brought in from the outside.
To help you find the best mudroom rug for your home that is both beautiful and can take a beating, here are our favorite mudroom rugs that are durable, beautiful, and easy to clean.
1. Milano Sisal
Milano sisal is our most stain and water-resistant sisal weave. Each weave is treated for stains before the rug is woven, forming a strong and easy-to-clean rug that you can feel confident in. These rugs also come in a variety of colors and bindings, ensuring that you can create the perfect rug that fits your mudroom's design. Keep in mind, however, that this is still a natural fiber area rug, meaning that cleaning it with water-based methods could jeopardize the integrity of your rug.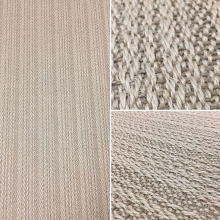 2. Mali Sisal
Rugs with larger weaves make it easier for homeowners to rid their rugs of dirt as the large weave traps dirt more easily and in larger concentrations. Mali sisal rugs have our largest loop weave of high-quality sisal, making it an excellent dirt trap for your mudroom. Once dirty, simply pick up the rug and bat away the dirt. If any dirt remains, try a dry carpet cleaning kit to eliminate the mess once and for all.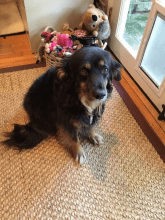 3. Four Seasons Sisal Look-Alike
This sisal look-alike has the look and feel of a natural sisal rug, but is durable enough to be used outdoors. Made of a 100% polypropylene, they will not fade in the sun, mold or mildew, and are stain and water-resistant. While they can live outside, they also make great rugs for high traffic or high use areas in your home like a mudroom.
Our four seasons outdoor sisal area rugs also come in over 25 color and pattern options, guaranteeing that you will find a rug that fits your style. And because they aren't a natural fiber area rug, you can clean them as often as needed with as much water as you want.
4. Seagrass Rugs
We also recommend Seagrass for entryway and mudroom rugs as they are naturally stain resistant and hold up well to high traffic and high use areas.  Seagrass has a natural look just like a natural sisal, but can bear the brunt of your boots, mud, snow, and other spills you might bring into your home through your mudroom. They're also some of the easiest rugs to clean due to their resilient fibers. With Seagrass rugs, you can clean up any mud or tracks with water and just watch the spills disappear.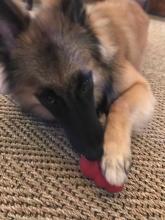 More Ways to Vamp Up Your Mudroom
Mudrooms can be both stylish and functional. Make your mudroom an efficient space and check out the items you need to design an effective mudroom.

Sign Up and Save 10%
No, Thanks