Rugs to Make Small Living Rooms Feel Big
Ever feel like your living space is shrinking? After a long winter indoors, it's easy to start to feel like your living space is much smaller than you remember it being last summer. Whether you are spending more time inside or are just working with a smaller city apartment, there are some key ways rugs can help your space look bigger. Here are some small living room decorating tips.
Go Big
While it may seem counterintuitive, bigger is better for rugs for small living rooms. An area rug will work best, and you'll want something that can fill your entire room except for a small floor border. The area rug will draw the eye, and its expanse over the space will naturally help your small living room feel bigger. 
Stay Light
A bold statement piece in a small living room is tempting. Save the dark and bold colors for wall art. When working on making your small living room feel big, you'll want to keep your rug color light. In the same way that dark paint colors can make a room seem more confined, a dark-colored rug can have a shrinking effect. On the other hand, light colors add brightness to a living space, creating a sense of openness, even in the smallest of living rooms.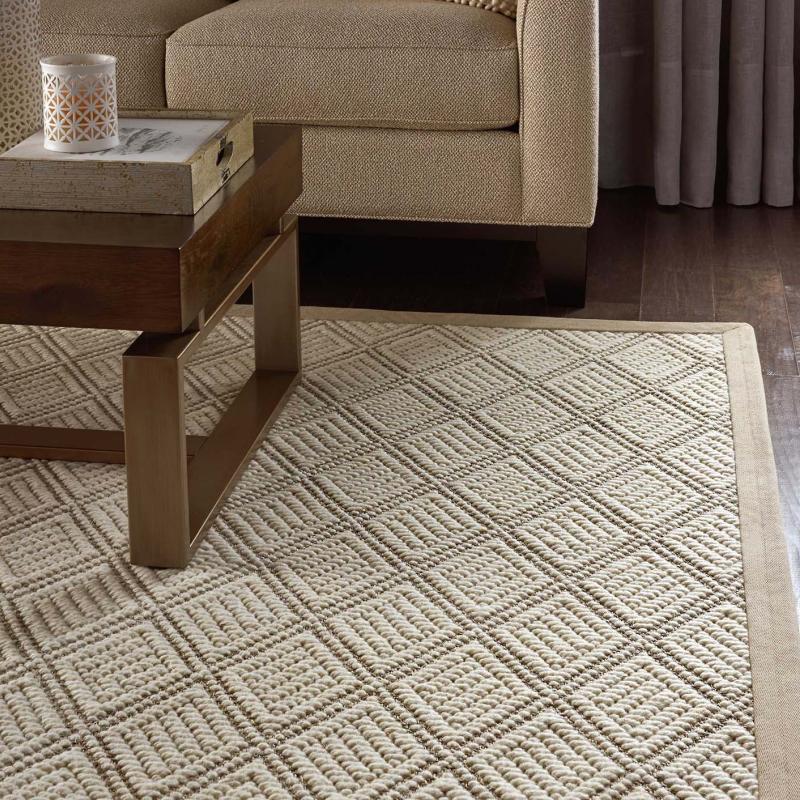 Try out a light-colored rug like this Diamond Wool Sisal Rug in Marble
Stay Simple
You don't want your living room rug to be too busy. Busy rug patterns tend to make a small room feel cluttered. Furthermore, intricate designs or graphics can clash with your furniture in tight quarters, creating more visual chaos. Instead, opt for a rug that features a light pattern or no pattern at all. Diamond patterns on rugs can add subtle character, while natural fiber rugs like hemp or jute add texture to a space without overwhelming.
One is Enough
We know it sounds too easy, but one big area rug is all you need to make your small living room feel big. Don't fall into the trap of getting additional runner rugs or rugs to stack on top of each other. While this design works in larger rooms, it will only make a small space feel jumbled. Save the other rugs for your bedrooms, halls, and kitchen spaces.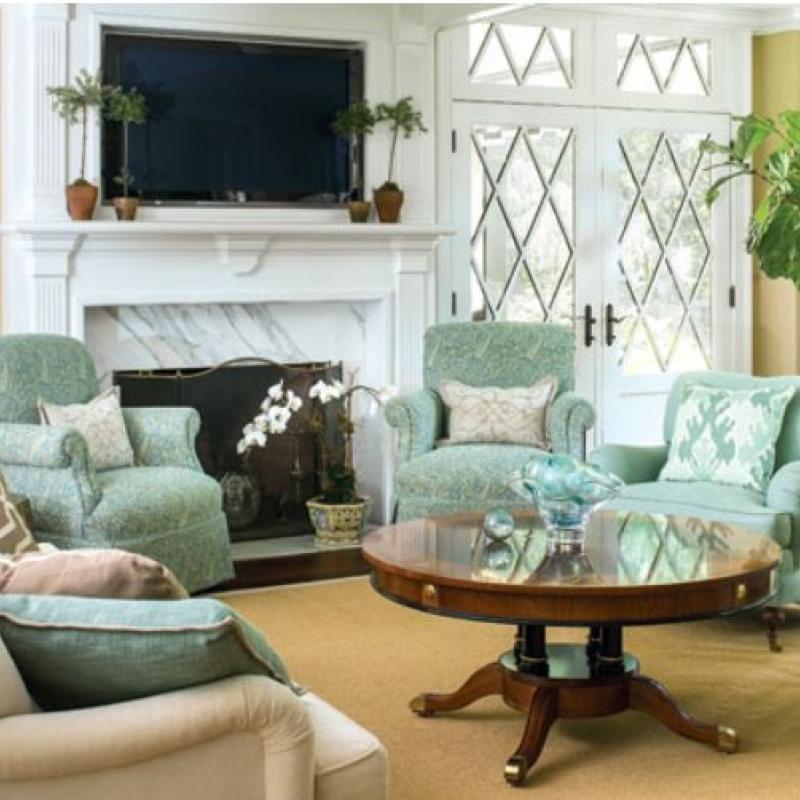 Consider a large area rug like Boucle Sisal Rug in Bamboo. 
Go Over the Edge
It's not just about the rug in your small living room. The way you position your furniture around it also plays a part in helping the space seem larger. Rather than keeping your furniture off the rug, you'll want to set the front legs of chairs and couches over the edge of the rug. Not only will it help keep your rug in place, but it will visually make your furniture feel less cramped and more proportioned. 
The Perfect Fit
Stop talking yourself out of it! Your living room isn't too small for an area rug. You can even get a rug tailored to the exact size you need. Measure your space and order a custom-size rug that will make your living room feel bigger. 

Sign Up and Save 10%
No, Thanks