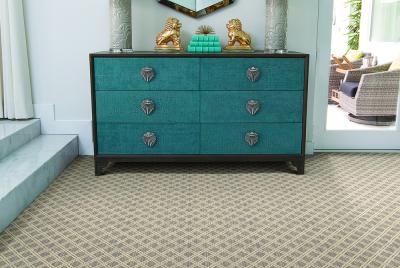 Got spills? 
Whether you're a homeowner or pet-owner cleaning up after errant paws and messy fingerprints, or you're an office or hotel manager trying to keep your hospitality space looking and feeling fresh despite heavy foot traffic, spills and stains are bound to happen wherever you spend your time. You want to know how to clean them up as quickly and efficiently as possible.
Learning how to clean your nylon rug or carpet is an important aspect of regular floor maintenance. Nylon is stain-resistant and soft, which makes it great for any space. Nylon carpet and area rugs are one of the most common options on the market today, due to their durability and comfort. If you're wondering how to wash a nylon rug, follow our top tips and tricks below.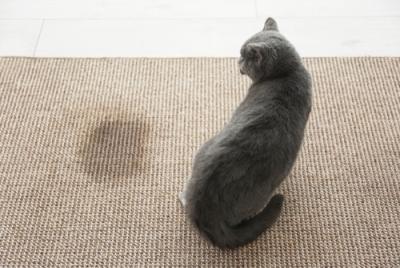 How to Clean a Nylon Rug
When it comes to decorating your space, nylon is a great fiber to choose for an area rug. Nylon is antimicrobial and easy to clean, which means whatever life (or your pet) throws your way, you'll have the tools you need to clean up a spill and prevent a stain in no time.
Are Nylon Rugs Machine Washable?
Nope, nylon rugs should only be washed by hand. 
Nylon can take on more moisture than natural-fiber rugs, but it's still not a good idea to throw it in your washing machine. Between the excess amount of water and the rapid spinning of a regular cycle, the washing machine will cause your nylon rug more harm than good.
Do Nylon Rugs Shed?
Nope! 
You'll be cleaning up after your cat more than your nylon rug, because nylon fibers don't shed. But, beware: Nylon rugs can create "fuzz" if they're handled too roughly during cleaning. Using a beater bar instead of vacuum setting could be to blame. To prevent this, before vacuuming the rug make sure the beater bar is turned off 
How to Spot Clean a Nylon Rug
Time to spot clean your nylon rug? Here's your step-by-step guide to preventing a stain:
Scoop up the spill as best you can.

Blot — do NOT rub — your nylon rug with clean, white cloths.

Apply warm (not hot) water to the area and continue blotting with a clean, white cloth, until you can no longer see any remaining stain coloring the cloth.

Use paper towels to absorb any excess moisture.
If the stain doesn't completely disappear over the next day or two, use our Sisal Life Cleaner spot remover to fully dissolve the stain, then dry immediately with a hairdryer or fan.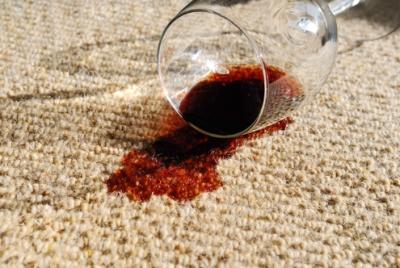 How to Maintain Nylon Rugs in 3 Simple Steps
Learning how to wash nylon rugs is an important first step. Now, let's explore the ways to maintain nylon rugs, so that they keep their shape, color, and texture for years to come.
#1 — Vacuum Regularly
When it comes to maintaining nylon rugs, beater bars and stiff brushes are the villain. Your vacuum is the hero. The most important step in proper maintenance is regular vacuuming. We recommend vacuuming your nylon rug at least once a week (or more in heavy traffic areas), to remove excess soil and dirt before they break down and imbed in the nylon's fibers.
#2 — Clean Up Spills Immediately
Don't let spills of any sort sit on your nylon rug for too long. If spills are ignored, permanent stains can appear, which can lead to unexpected fees associated with repairing or replacing your favorite nylon rug. Using the tips above, you can clean up a spill as soon as you see it.
#3 — Use Fabric Protectors
We recommend you treat all fabric and natural-fiber rugs with fabric protector—especially nylon. Fabric protectors help decrease the absorbency of nylon rugs while simultaneously increasing their lifespan. Using fabric protector doesn't guarantee that your rug will never see a stain, but it can reduce the likelihood. Fabric protectors also protect against shedding and fuzzing.
See Ya Later, Stains!
If you've chosen a nylon area rug to decorate your home, office, or hotel, well done! You've made a great choice. Now, maintain your rug's soft-to-the-touch texture, durability, and stain-resistance with proper cleaning techniques and ongoing rug maintenance.
Get the dirt on how to clean all our favorite fibers by reading our rug care and cleaning guides.

Sign Up and Save 10%
No, Thanks