Sisal Rugs & Carpet at Affordable Prices | Sisal Rugs Direct
As seen in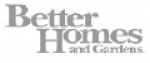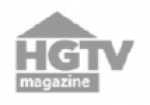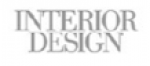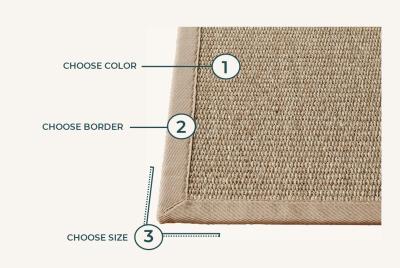 Build a Rug in 3 Easy Steps
Creating the perfect rug is easy. We make all rugs to order allowing you to customize each aspect. Using our online tool you can easily order your rug on your mobile phone or computer. Start building your rug today!
Click Here to Start
Handmade in U.S.A. with Care
Your home is an extension of your unique sense of style.  We care as much about what materials go into your rug as we do how it's made. To ensure the highest-quality custom rug makes it to your door, we make all of our rugs to order by hand in Minnesota. This allows you to easily build the perfect rug for your style and space at an affordable price.  Did we mention free US shipping?!?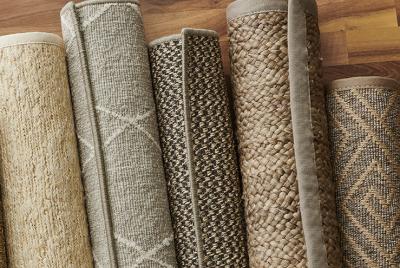 The Essential Area Rug Fiber Guide
Not sure what rug fiber is right for your home or project? We have created an essential guide with photos and descriptions of each rug fiber we offer.  Start your journey here to familiarize yourself with our products.
View the Guide Here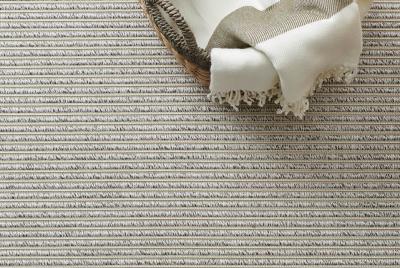 Indoor/Outdoor Rugs for Any Space
Our outdoor rugs are just as stylish and natural-looking as the indoor varieties; plus, the polypropylene material is extremely durable. For outdoor use, the rugs are UV stabilized and mold and mildew resistant. For Indoor use, these rugs hold up well to children, pets, and high traffic areas. They are so nice looking that you will never know they are indoor/outdoor rugs.
Shop Indoor/Outdoor Rugs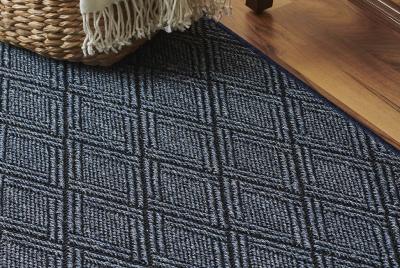 Sisal Rugs For Your Home
Sisal rugs are an excellent choice for almost any room in your home. Sisal fibers are durable and have a beautifully textured feel. Whether your style is contemporary, eclectic, traditional, or modern, sisal rugs will fit right in. The subtle look of sisal rugs provides a neutral background to complement your furniture. Choose from our wide variety of styles and colors.
Shop Sisal Rugs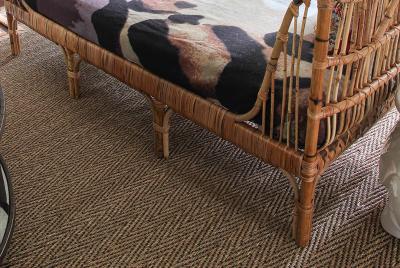 Seagrass: The Most Durable Natural Rug
The reed-like Seagrass fibers are strong and their natural stain-resistant surface forms a barrier from spills and stains. The interesting weave patterns provide texture with organic colors that add natural elegance to your home.
Shop Seagrass Rugs
Eco-Friendly and Elegantly Simple Sisal Rugs & Carpet
A functional, fashionable sisal rug can propel any interior or exterior design project to success. With naturally neutral tones, it serves as a great foundation for any living room, mudroom, office, or even a retail store. Warm any space and compliment your design style with a sisal rug, the swiss-army knife of rugs.
Sisal Rugs that You & Mother Nature Adore
Agave Sisalana, Seagrass, Hemp Grass, and Jute are the plants that power our rugs and carpet selection. We sustainably-source our non-toxic fibers out of naturally renewable, biodegradable materials, making our rugs a guilt-free, "green" choice that you and Mother Nature will love. While each natural fiber has its own beneficial characteristics, sisal is among the most worthwhile. Our sisal rugs are not only durable, but they are naturally insulating, sound-absorbent, flame resistant, and anti-static. Whether you choose an area rug or cover all your flooring with sisal carpet, it's a decision your wallet will thank you for.
Made-to-Order Bliss
To help you find the perfect sisal rug for your home, we offer a wide range of fibers, colors, patterns, and borders that can come in any custom size or shape. Our made-to-order rug will meet the specifications chosen during ordering. We love our natural fiber rugs but also understand that they may not be a practical choice for your kitchen, kids' room, outdoor patio, or porch. To accommodate these spaces' unique needs, we also offer polypropylene, nylon, and polyester rugs that won't fade in the sun, are mold resistant and easy to clean.
The Perfect Rug for Your Commercial Space
Our specialty is custom natural fiber rugs. Interior designers and home staging professionals appreciate the ability to create custom sisal rugs that are exactly what they need for their design jobs. Retail stores, hotels, and showroom floors also benefit from the modern simplicity of our sisal rugs. We accommodate those that support our passion for custom rug production through their commercial endeavors with our Design Trade Discount program. It provides exclusive discounts on our entire collection of rugs.
Sisal Rugs Direct: Your Natural Rug Company
We want you to be completely happy with your rug. If you have any questions about customizing your rug, requesting samples, or advice on which rug is right for your space, contact our Customer Service representatives who are available via live chat, our contact form, or by calling 888-613-1335.

Sign Up and Save 10%
No, Thanks