5 Facts Everyone Should Know About Sisal Rugs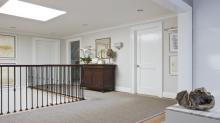 If you own a sisal rug or you are considering buying one, you might want to spend a little time learning about these natural-fiber accessories and how they can benefit your home. Here are five facts to get you started. 
1. Sisal comes from a cactus plant
Sisal rugs are both stylish and eco-friendly. They are made from the natural plant fiber sisal, which comes from the cactus plant Agave sisalana, and they are very sustainable. If you're "going green," adding a sisal rug to your space is a smart choice.  
2. They are very durable
The natural fiber sisal is well known for its resilient nature, so you can easily place a sisal rug in high-traffic areas like the living room or bedroom. 
3. Sisal rugs are easy to clean
Natural-fiber rugs like sisal are easy to maintain following a dry-cleaning process. To care for your sisal rug, simply vacuum regularly and spot clean with Sisal Life Cleaner when needed. This will prevent spills from becoming stains. 
4. They look great in any room
Sisal rugs are very versatile, which means you can enjoy them in the dining room, bedroom, living room and even the hallway. No matter what your home's style is, a sisal rug will complement and enhance the look. 
5. A rug pad would go perfectly underneath your sisal rug
There are many benefits to having a rug pad. They extend the life of your rug, for example, and they increase comfort and prevent the rug from moving around. If you haven't already, consider placing a pad underneath your rug.

Sign Up and Save 10%
No, Thanks