Hospitality / Hotel Rugs and Carpet
Hospitality / Hotel Rugs and Carpet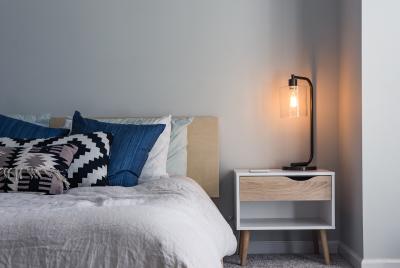 Find the best natural fiber carpet and area rugs for your hotel or resort!  When you need new flooring options for your property, you want a superior, reliable product from a vendor you can trust. 
Over the years, we've been trusted by countless national and international hospitality, resort, and property management groups for both large scale and single rug projects. We pride ourselves on providing our clients with access to the most extensive collection of natural sisal, seagrass, hemp, jute, wool, and outdoor-rated polypropylene area rugs that can be customized for any project.
Our state-of-the-art area rug production facility helps us guarantee that all hospitality carpet and area rugs ordered from us will fit your exact specifications. And with our own production facility, we can easily produce large quantities of area rugs at speeds that allow us to meet your installation deadlines.
Please provide us with information about your project so can provide a quote or offer some design help. 
Why You Should Choose Sisal Rugs Direct for Hospitality Carpet
In the hospitality industry, standard sizes just don't cut it. 
If you need a custom area rug or have specific codes you need to meet, our hospitality products cannot be beaten. Rugs and carpet in custom sizes or shapes are our specialties. And our prices and workmanship cannot be matched. 
We also offer all of our collections in broadloom rolls to be installed wall-to-wall on site. No matter the scope or size of the project, we can help find the perfect fit for your company's flooring needs and budget.  Some of our clients, such as Marriott International, continue to incorporate our rugs into their various spaces from guest rooms to spas. 
P.S. All of our rugs and carpet are made in the USA. And they're ethically produced, sustainable products that can last a lifetime.
3 Ways New Hotel Carpet Can Enhance Your Property
The hospitality industry is very competitive. You need to constantly be looking for ways to set yourself apart from the competition if you want to get ahead. Everything from the room keys you use down to the flooring you install will leave an impression on guests. And it's up to you to make sure it's the right one. 
Here are all the ways the right hotel area rug or carpet can give guests an unforgettable first impression and experience. 
1.    Gives Definition to Your Design
One of the best things about hotel rugs is that they can help define the different seating areas in your lobbies, bars, restaurants, or hotel rooms. For example, if you have a designated seating area in each of your hotel's guest rooms, a simple area rug can help distinguish that space from the rest of the room, enhancing your design.
2.     Social Media Opportunities
Today, guests are constantly taking pictures of their vacations and travel. And your hotel is often the subject of those photos, whether it's for a Facebook post or a 'gram. The right hotel carpet or rugs ensures that any photo taken looks amazing. With rugs and carpet coming in beautiful natural fibers and woven into intricate, mesmerizing patterns, your floors may even steal the show.
3.   Added Level of Comfort
Hard surfaces are painful to stand on for long periods of time. In addition, they leave floors cool to the touch, making walking around with bare feet less than enjoyable. Area rugs and carpet change all of that and bring some much-needed warmth into your hotel's spaces. In fact, many of our natural fiber area rugs have large, soft weaves, making them extremely soft and comfy. And with the right rug pad underfoot, area rugs have even more cushion, making them a delight to walk across.           
Why You Should Invest in Hospitality Carpet and Area Rugs
As a hotelier, you know that design and aesthetics play a huge role in the success of your business. If you still aren't sure that hospitality rugs or carpet can help bring your design to the next level, here's why you should reconsider:
Hotel Rugs Are Classic and Timeless

While other flooring options like tile and linoleum can easily get outdated, area rugs will always stay classic even if they've been there for many years. This means that your hotel room's design will never look old or out of style, and you don't have to constantly replace your flooring just to keep up with the latest trends. Just choose a material that's comfortable for guests and a color or pattern that complements your interior design.

Comes in a Variety of Designs

From a wide range of colors to distinct and exotic patterns, hotel rugs and carpet are diverse in their look and feel. So, whatever your interior design style is, you'll surely find an area rug that works beautifully in your hotel, restaurant, or bar.

Hospitality Carpet Is Easy to Maintain

Easy maintenance is why a lot of hoteliers choose carpet and rugs over other flooring options. In fact, many natural fiber area rugs and carpets are naturally stain-resistant and quickly trap dirt. Combined, this makes these rugs extremely easy to clean. Just make sure your cleaning or housekeeping staff has a Dry Carpet Cleaning Kit and you're good to go.

It's Cost-Effective

Aside from being more affordable than other flooring options right out of the gate, hospitality rugs and carpet are also very durable and can last for many years with proper maintenance. Other flooring options may need to be replaced after just a year or two of wear and tear. With our durable area rugs and carpet, your investment won't need to be replaced after just a few years, saving you valuable time and money.
Which Material Is Right for Your Hotel?
Once you finally decided to invest in a hospitality carpet, the next question is: what type of material should you choose for your floor? 
The options are endless. At Sisal Rugs Direct, we have a plethora of options, including sisal, jute, seagrass, hemp, outdoor-rated sisal, wool sisal, and 100% wool to name a few.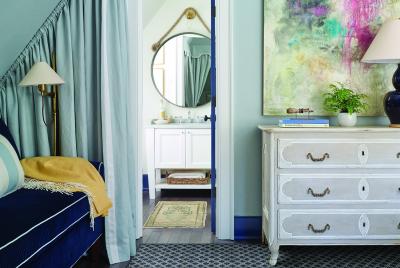 How to Choose the Best Hotel Rugs for Your Hospitality Space
Hotels present a unique challenge for designers: any decor used in a hotel has to be durable enough to withstand high foot traffic and heavy luggage coming in and out each day. Below, get our recommendations for the five best hotel rugs and why you should use them in your space.
1. Commercial Nylon Area Rugs
Nylon rugs are one of the most widely used rugs today, largely because of their soft-to-the-touch texture and high durability. Nylon is perfect for high-traffic areas like a hotel lobby, foyer, or business center. Each style in our selection of commercial nylon area rugs is customizable to match nearly any look and any color scheme. Bonus: nylon is stain-resistant and easy to clean!
Add texture and color to your hotel lobby with a commercial Hudson nylon rug in Sandstone.
2. Commercial Sisal Area Rugs
For a more sustainable option that helps your property meet its Corporate Social Responsibility initiatives, consider commercial-grade sisal. Commercial sisal area rugs are durable, stain-resistant, and extremely versatile. Sisal can be woven straight as well as into unique patterns to help your space stand out. Sisal's natural, creamy-white hue can be dyed nearly any color, which means they're guaranteed to fit your hotel's color scheme.
Commercial sisal is an all-natural, sustainable option you can feel good about.
3. Commercial Wool Area Rugs
All-natural, commercial wool rugs are incredibly smooth and soft to the touch. Because of their soft weave, wool rugs work perfectly inside hotel rooms, where guests can kick off their shoes and bury their toes in the wool to enjoy the full experience this fiber provides. Try putting a large, wool area rug under the hotel bed(s) or place a smaller rug near the couch or chair.
Add depth and durability to your hotel floors with Soho Wool carpet in Taupe.
4. Seagrass Area Rugs
Like sisal, seagrass is a thick and durable fiber that makes for a great area rug. Seagrass works well in high-traffic areas like hallways and entryways, but its beautiful beige hue deserves to be seen on a grander scale. It is the most stain resistant natural fiber. 
Show off the gorgeous colors and textures of your seagrass rug by choosing a larger area rug to be the focal point of the lobby floor.
Seagrass can be used indoors or out. Set your patio apart with a seagrass rug in Seaside.
5. Outdoor Area Rugs
It's not just your inside space that matters. When decorating outdoor areas, such as outside the hotel entrance or on top of a balcony, rugs from our indoor/outdoor polypropylene collection are your best choice.
These outdoor area rugs are resistant to mold and mildew. They're made to survive outside, unlike natural fiber rugs. Since they are built to withstand the outdoor elements, they are also great for hotel bathrooms, where a splash (or spill) of water won't hurt them.
Hotel Rugs Your Guests Will Love
From inside hotel rooms to out in the open of the lobby or in a shady spot on the patio, area rugs make a great addition to every area in a hotel. We love helping hospitality spaces turn their dream design into a reality with our selection of natural-fiber and indoor/outdoor polypropylene rugs. These simple, affordable area rugs will bring a high level of quality to your hotel space.
When it comes to decorating your hotel, it's essential to create a space that is soothing and stylish. Guests who book a room at your hotel want to take a break from the daily grind, even if it's just for a night. The question, then, is how do you design a room that is both relaxing and sophisticated? Try decorating the room with a rug.
For more hotel design inspiration, check out these five jaw-dropping hotel makeovers.

Sign Up and Save 10%
No, Thanks