Add Style To Your Space With These 7 Thick & Chunky Weave Sisal Rugs
Add Style To Your Space With These 7 Thick & Chunky Weave Sisal Rugs
Sisal rugs are well known for their quality and style. Coming in a variety of neutral colors, sisal rugs give rooms a natural appearance. These rugs are also practical, because they are very durable and well-suited for high-traffic areas. 
 All that being said, sisal rugs can vary in feel and thickness. Sometimes you want something thin with more texture for grip. And then other times, when you're looking for something softer, we'll want to look into a chunky woven rug. Suited for living spaces like bedrooms and living rooms, here's what you need to know about thick and chunky sisal rugs.
What are chunky sisal rugs?
Sisal rugs that are made with a larger weave have a thicker, chunkier appearance to add texture and dimension to your space. They also tend to be softer, which is great if you're walking around barefoot. 
Why get a thick woven rug?
Chunky sisal rugs can be used in many different areas of the home. Lay one down in the dining room to frame your table and create a cozier, warmer appearance. In the living room, set a colorful, smaller rug on top of your chunky sisal rug for a designer look. Their textured appearance makes chunky rugs great for bedrooms, and you can even choose a runner rug for the hallway or entryway. 
Sisal rugs offer chunky weave options in various sizes, shapes, and colors to ensure you'll find the right fit for your space. Consider adding a rug pad underneath to extend the longevity of your rug, prevent it from slipping, and to add even more comfort for your feet. 
7 thick and chunky sisal rugs
Now that you know all about thick woven rugs, it's time to pick one that's right for you! There are many different styles out there, but here are a few of our chunky woven rug selections.
1. Brasilia Extra Wide Sisal Rug
Just because you're getting a thick sisal rug doesn't mean it has to have a high pile. The Brassilla Extra Wide is a great option for anyone who wants a chunky woven rug but wants it a little less thick than the other options. Its larger weave contributes to its chunky style.
Shop the Brasilia sisal rug collection
2. Dorado Sisal Rug 
The smaller loop design on the Dorado Sisal makes for a smooth feel on this chunky woven rug. It's a simple pattern, too, so it won't compete with other design elements in the room.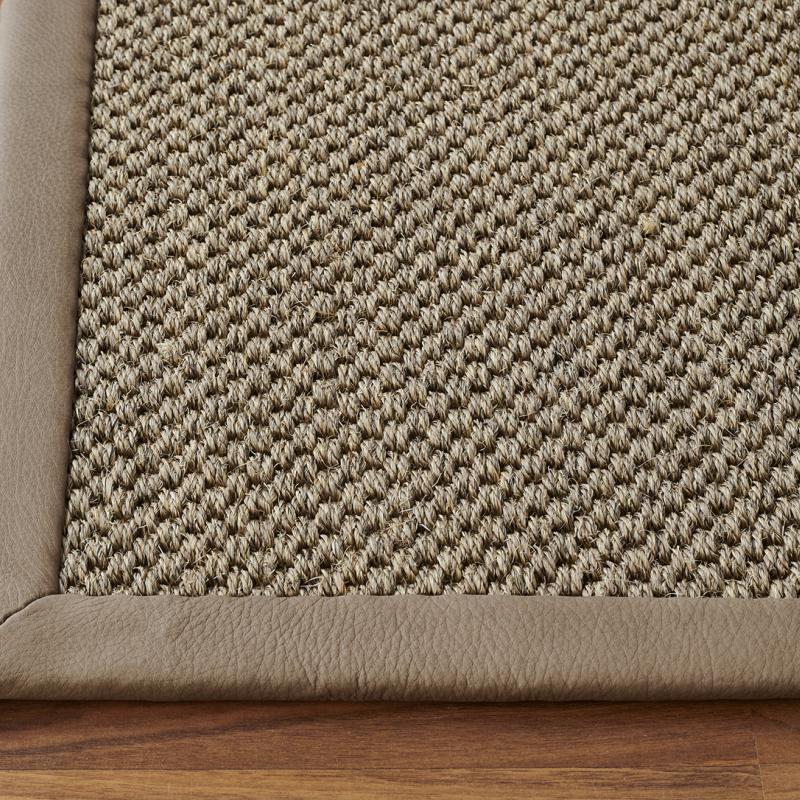 Shop the Dorado Sisal Rug Collection
3. Mali Sisal Rug
The larger the loop on a thick sisal rug, the softer the feel. The Mali Sisal Rug has one of our chunkiest patterns and comfiest feels.
Shop the Mali Sisal Rug Collection
4. Porto Sisal Rug
When you want a pattern to stand out, the Porta Sisal Rug is here for you. Made with a Greek Key design, it adds unique visual depth and texture to this thick weave rug.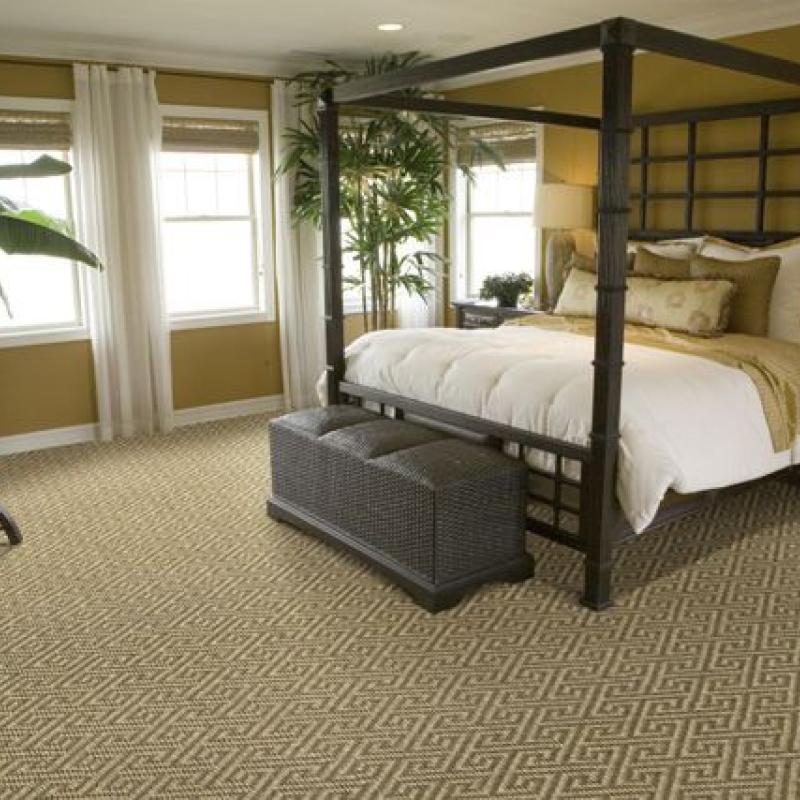 Shop the Porto Sisal Rug Collection
5. Trinidad Sisal Rug
If a thick sisal rug is what you are looking for, then check out the Trinidad Sisal. It's one of the thickest in this category, with a weave that compliments so many interior design styles.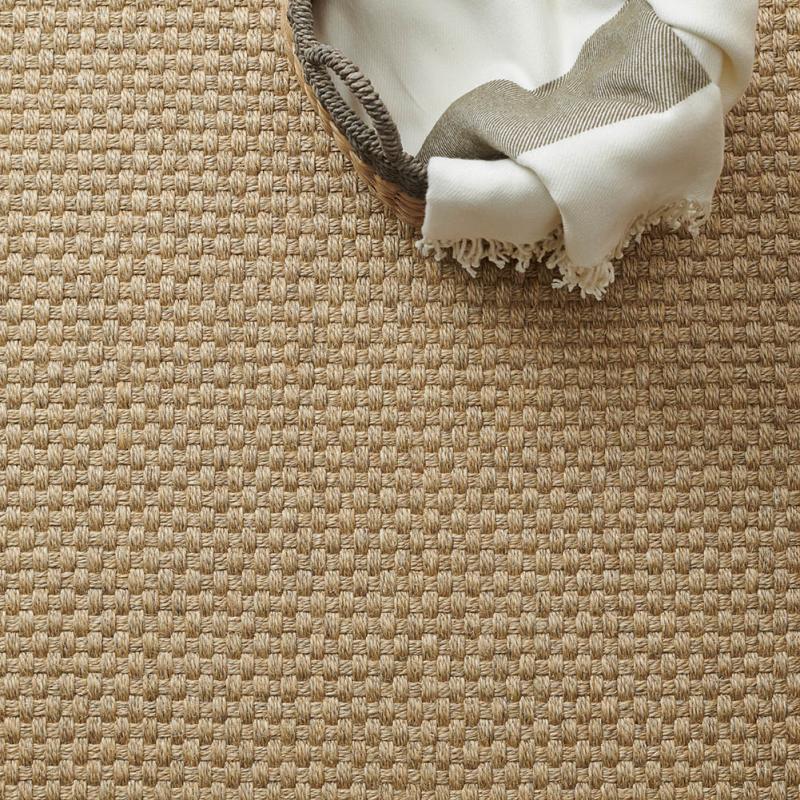 Shop the Trinidad Sisal Rug Collection
6. Topaz Sisal Rug 
Another thick option, the Topaz Sisal, switches things up with a basket weave pattern. The fibers also have a natural sheen that will add brightness to a room. 
Shop the Topaz Sisal Rug Collection
7. Sun Sisal Rug 
For a slightly more refined thick and chunky sisal rug look, try the Sun Sisal Rug. Made from high-grade African Sisal, it will give any room that extra je ne sais quoi.
Shop the Sun Sisal Rug Collection
Thick & Chunky Rugs
Why choose between a thick sisal rug and a chunky woven rug when you can have both? You'll find we have a variety of colors for every style to suit your design needs. Be sure to check out our full sisal rug collection to find the thick woven rug that is right for you!

Sign Up and Save 10%
No, Thanks