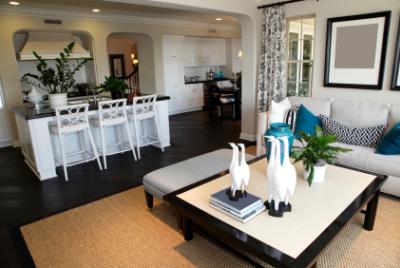 Home staging companies and individuals love Sisal Rugs Direct because we have the most extensive collection of natural sisal, seagrass, jute, sisal/wool, and indoor/outdoor polypropylene area rugs that can be customized for any project. Home staging done properly can help a house sell faster, and can even help the seller get a higher price.
Neutralizing is key in home staging and sisal rugs in a natural color are the best ways to make a room look crisp and clean. Area rugs can take attention away from functional but outdated furniture, even diffusing patterns that cannot be removed. Sisal area rugs can help define a space and ground the furniture. Our extensive line of natural fibers and polypropylene "sisal look-alike" rugs are used by realtors and home staging companies over and over again, making them the ideal flooring option for both budget and durability.
Please provide us information about the project you need a quote or design help on and one of our representatives will be in contact with you shortly.

Sign Up and Save 10%
No, Thanks